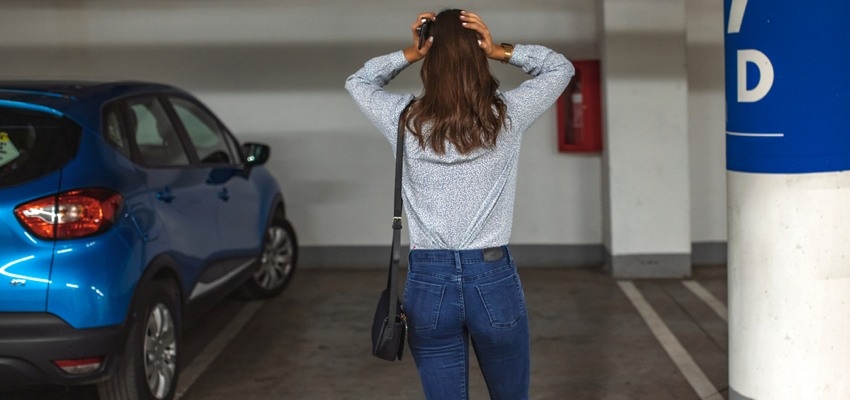 With many people struggling financially this year, it's no surprise that car theft is on the rise. 2020 and all that's come with it has taken a lot from us, the last thing you want is to have the festive season ruined by thieves stealing one of your most prized possessions - your car.
According to new figures published by Tracker, if you own one of these car brands you could be more susceptible to car theft this Christmas, so you might want to look into extra security.
Range Rover Sport

BMW X5

Mercedes-Benz C-Class

Range Rover Vogue

Land Rover Discovery

BMW X6

Range Rover Evoque

BMW 3 Series

Range Rover Autobiography

Mercedes-Benz E-Class
This usually comes down to the value of the car, their parts or how easy it is for car thieves to sell them.
Car Security Tips

To put your mind at ease, there are some easy things you can do to deter thieves and prevent your car from being stolen or broken in to. Including hiding your valuables, tactical parking and installing anti-theft devices such as vehicle trackers. Here at Trackerfit we supply and install a broad range of tracking systems for vehicles of all makes and models, if you own one of the cars listed above, we've put together a guide to help you choose a tracker that's perfect for your needs.
Read more on keeping your vehicle secure in our blog post- 5 Quick and Easy Tips to Prevent Car Theft.
Range Rover Trackers

Luxury vehicles are preferred by thieves because they can be sold on for much more, so it's no wonder Range Rovers feature so much on the list. Should the absolute worst happen, and your Range Rover is stolen, a vehicle tracker will dramatically increase the likelihood of your vehicle being recovered swiftly. Here are the best on the market:
The Range Rover Trackstar
The Range Rover Trackstar is a vehicle tracker is manufactured by Teletrac Navman (formerly Trafficmaster) and approved by police forces, Landrover themselves and by Thatcham Research a vehicular insurance regulatory body. It has lots of benefits, including:
Insurance-approved.

Motion sensing.

24-hour monitoring.

Pan-European Cover as standard.

Approved by Range Rover.

Transferable to your next vehicle
The SmarTrack Protector Pro Global
The SmartTrack Protector Pro can be fitted to any make or model of Range Rover and has excellent reviews all round! It's also...
Monitored 24/7 by Smartrack Secure Control Centre.

Motion sensing alerts.

Battery back-up.

Worldwide coverage.

Fully transferable.

Optional SmarTrack D-iDT Bluetooth Driver Detection Tags
BMW Trackers

If you want to keep your BMW safe then you should consider installing a GPS security system. GPS trackers kick in if a vehicle is stolen, locating the car quickly and helping the authorities return it to you. But, which one should you choose? Here are the best trackers for BMW cars...
BMW RAC Trackstar
Approved by BMW as part of the trusted Trackstar range, this tracker offers reliability and safety for your car and is available at the budget end of car trackers.
Insurance approved – may reduce premiums

Pan-European Cover as standard

Recovery of assets from as little as 8 minutes!

Battery Back-up
Shop now: https://www.trackerfit.co.uk/stolen-vehicle-trackers/bmw-rac-trackstar-tm450.html
Tracker Retrieve
The Tracker Retrieve system is compatible with BMW vehicles and it operates using an innovative VHF (very high frequency) signal. This provides pinpoint precision across the UK and many parts of Europe.
Cost-effective with built-in anti-jamming as standard

Nationwide support from the UK police force

Installed by a TRACKER Installer anywhere in the UK

Battery back-up

Thatcham Insurance approved
ScorpionTrack DRIVER S7-ALS Stolen Vehicle Tracker
A fast and responsive system, the ScorpionTrack DRIVER S7-ALS Stolen Vehicle Tracker is suited to any private or commercial vehicle and offers cost-effective security for any BMW owner.
Tamper and Tow-away alerts

Journey History, Geofence Alerts, Private/Business Mileage, Driver Behaviour & more

Free live location pinging on-demand via the website and smartphone-friendly website

Online paperless registration

3 Year Warranty
Mercedes Trackers

It's unsurprising that Mercedes are among the most targeted cars in the UK. Selecting a tracker for your Mercedes that suit your requirements isn't the easiest, especially if you have little knowledge of tracking devices. Here are some good options...
SmarTrack S5 with D-iDT
Perfect for all models of Mercedes the SmarTrack S5 car tracker delivers the very best tracking performance.
Protects Mercedes from key theft

Thatcham Category S5 Quality Assured

Free Global Telemetrics app

D-iDT Bluetooth Driver Detection System supplied with 2 tags

Protects vehicle from key theft

Motion Sensing Alerts

European coverage as standard
Vodafone Protect & Connect S5 VTS
The Vodafone Protect & Connect S5 VTS has a discreet pocket-sized card that you carry with you whenever you drive your Mercedes and is compatible with all makes and models.
Fully automatic 'arm' and 'disarm' feature via ADR cards

The unit provides alerts if it detects unauthorised movement.

Battery back-up

Insurance approved tracking system

Automatic driver recognition
3.
Tracker S5 Plus
A staggering 95% of stolen Mercs fitted with a TRACKER car tracking system are returned to their owners! This is the most advanced tracking device and enables early detection of theft, fast and accurate tracking and the technology to overcome the most professional and determined thieves.
VHF, GSM and GPS location tracking provides Europe wide coverage

Driver tags to identify unauthorised use of your vehicle

Protects vehicle from key theft

Motion sensor

Backup battery in the event of theft

GSM and GPS anti-jamming measures
Buy now: Tracker S5 Plus
All of our trackers offer excellent protection for your vehicles. Check out our other trackers and get in touch for more information or buy online today.