About This Tracker Vantage
Product Information
TRACKER Vantage: Thatcham Category S7 approved vehicle tracking system.
Suitable for all makes & models.
Price includes: Nationwide Installation at Home / Workplace, fitted by a Tracker Approved Engineer.
Main Features...
An affordable tracking & security solution
GPS location tracking provides European coverage
Vehicle movement alert
Battery disconnect alert
Nationwide support from all UK police forces
24/7 alert monitoring via the Secure Operating Centre
Installed by a TRACKER Installer anywhere in UK
Meets the insurance requirements of the new Thatcham S7 standard
Access to the TRACKER Touch app
How It Works
TRACKER Vantage comes with integrated GPS technology, offering a range of benefits with European coverage, for example, if a vehicle is moved without the ignition turned on, an alert is generated, notifying owners of possible theft. If a battery is disconnected, this could indicate attempted theft and an alert will be generated automatically.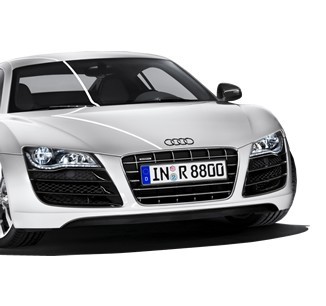 Tracker Vantage is fitted by our Thatcham recognised installers and exceeds all the requirements of the Thatcham Category S7 standard.
TRACKER Touch - a FREE, easy to use app. Stay connected and in control, with 24/7 visibility of your vehicle's location and the ability to manage your account.
Set a Geofence - Select 'Protect My Car' to create a Geofence of 200 meters around your vehicle. If your vehicle is moved outside of the set perimeter, you'll be automatically alerted via email.
System Health Check - Easily monitor the health status of your TRACKER Vantage system and relax knowing you'll never be caught unaware.
Find my Vehicle - When your mind goes blank and you can't remember where you parked, the TRACKER Touch app will navigate you back to your vehicle, getting you on your way as soon as possible.
Reporting a Theft - This couldn't be any easier – all the information is right at your fingertips. And if you need to get in contact with us, simply click 'Call TRACKER'.
Reporting an Accident - Accidents, sadly, sometimes happen. Our 'Report an Accident' feature connects you to our appointed accident management team, who will guide you through your next steps.
Crime Area Stats - If you're leaving your vehicle parked in an unfamiliar area, or just want to check the vehicle crime rate in your area, head to the TRACKER Touch app and discover vehicle crime ratings based on your vehicle's current location.
Subscription options:
12 month subscription £130
36 month subscription £299