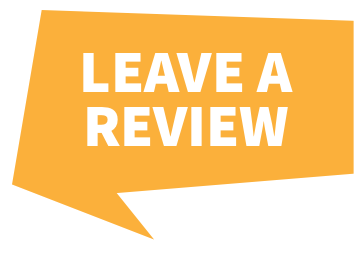 Your feedback makes a difference!
Let us know what you think of Trackerfit, so we can offer you the best.
Product Information
ScorpionTrack 5 Stolen Vehicle Tracker: Insurance Approved, Thatcham Category 5 / S5 Accredited Vehicle Tracker.
Suitable for all makes and models.
Price includes: Nationwide Installation at Home / Workplace, fitted by a ScorpionTrack Approved Engineer.
Main Features...
Free Vehicle Battery & Tracker tamper alarm included
Motion sensing alert - detects unauthorised movement
Free low vehicle battery text alert
Unit is provided with 2 Driver Recognition Cards as standard but can accept up to 10.
Tow away alert
Text alert if the Driver Recognition Card battery runs low.
Facility for remote immobilisation of the vehicle in an emergency situation.
Free live location pinging on demand via website and smart phone.
2 Year Warranty
Full European coverage included as standard
24Hr Monitoring by our specialist Stolen Vehicle Monitoring Team
Now with KeyGuard technology
Why Choose ScorpionTrack?
Award Winning vehicle tracking device
Insurance Approved
Cheaper Insurance
British Designed and Manufactured - Best British Product
24Hr Monitoring by Scorpion European Control Centre based in Britain
Technologically Advanced System - Developed with high recovery rate performance in mind
From Scorpion Automotive, a Trusted Brand established in Vehicle Security since 1973
Scorpion Automotive supplies to other leading vehicle manufacturers inc. Aston Martin, Ford, Renault, Toyota, Subaru, DAF, Triumph
Why You Need ScorpionTrack
1.5 million car related thefts recorded in 2007-08*
Large volume of stolen cars never recovered
Organised car theft organisations common in the UK
Violent car theft on the rise in the UK & Europe
Car theft practises changed to overcome latest technology vehicle security
Over 75% of vehicles are stolen with keys resulting in house break ins and personal attack on occasions
Your car is ten times safer from theft if fitted with a security device*
Subscription Options:
Annual subscription - £199 per annum inc VAT
2 Year subscription - £390 per annum inc VAT
3 Year subscription - £580 per annum inc VAT
4 Year subscription - £770 per annum inc VAT
Availability: In stock
£699.00
Fully Fitted (inc VAT)
Any Questions about the
ScorpionTrack 5 - Cat 5 Tracker?
Customer Reviews