About This Range Rover Trackstar Advance
Product Information
Trafficmaster Range Rover Trackstar Advance: Insurance Approved, Thatcham CAT6 / S5 Approved Vehicle Tracker.
Suitable for all makes and models.
Price includes: Nationwide Installation at Home / Workplace, fitted by a Trackstar Approved Engineer.
Main Features...
Sophisticated Driver Identification Technology
Anti Key Cloning Immobilsation
Endorsed by all Police Authorities
Insurance approved – may reduce premiums
Pan-European Cover as standard
Trackstar approved by Land Rover, Range Rover, Jaguar & BMW
Approved by over 20 major car manufacturers
Recovery of assets from as little as 8 minutes!
Battery Back-up
Leading edge GPS tracking and integrated Motion Sensor technology
24 Hour Monitoring
Covert black box
GPS + GSM Technology
Transferable to your next vehicle
The tracker will continuously track the vehicle every 20 seconds
12 volt
Thatcham Category 6 / S5 Approved
The Trackstar National Control Centre is manned 24 hours a day, every day
Battery Alert if car power disconnected
Movement sensor – detection & control centre alert
This is an insurance approved tracker which may reduce your insurance premium
Includes Nationwide installation by certified engineer
Once recovered, the vehicle is returned to you - free of charge
How It Works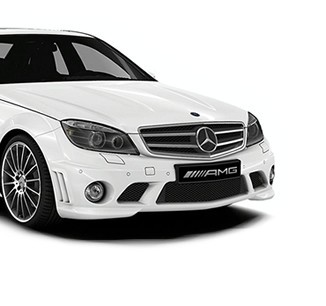 With the trend in vehicle theft moving towards the use of electronic intervention methods, which currently accounts for over 50% of stolen vehicles, Trackstar have developed the next generation Stolen Vehicle Tracking system, Trackstar Advance.
Range Rover Trackstar Advance Tracker – Category 6 / S7 Vehicle Tracking with sophisticated driver identification technology providing enhanced vehicle security inhibiting unauthorised vehicle start.
Range Rover Trackstar Advance is armed with additional features and enhancements to combat electronic theft and has been certified as a Thatcham CAT6 / S5 tracker. The system incorporates technology for theft prevention in addition to existing stolen vehicle tracking capabilities- utilising proven Trackstar CAT6 / S5 hardware and expertise as a global service provider covering over 50 countries.
This new Telematics innovation introduces measures to combat the growing levels of car theft involving the use of electronic devices to facilitate the theft of the vehicle. The Range Rover Trackstar Advance has been developed in conjunction with the Thatcham Motor Research Centre and Trafficmaster's OEM partners and has been launched to provide Dealers and vehicle owners with an additional choice in the battle to overcome vehicle theft.
This new tracking device has been designed to combat the issue of key cloning. A unique driver ID card kept on the vehicles keyring ensures the vehicles engine is immobilised within 30 seconds of exiting the vehicle. The engine will not start if the unique driver ID card is not present.
Trackstar deploys the latest GPS Stolen Vehicle Tracking technology to locate and track your vehicle, liaise with the police and recover your vehicle in the shortest possible time.
Trackstar, once activated, pinpoints the location of a stolen vehicle every 20 seconds. If your vehicle is moved illegally we locate it using the Global Positioning System (GPS) in your Trackstar vehicle tracking unit. If your vehicle is moved without the use of its keys outside of its geofence, the unit will notify us and we will contact you immediately.
Trackstar is the only Jaguar, Land Rover, Range Rover and BMW approved Stolen Vehicle Tracking & Recovery product, and is approved for installation throughout the UK automotive industry.
In just 6 months Trackstar recovered a total value of £1,082,062 worth of BMW's alone; with the shortest recovery time of only 8 minutes!
Vehicle theft is an unfortunate fact of modern living and the ever increasing levels of sophistication in car/key theft mean you don't always know who is around the corner. Vehicle theft is as inconvenient as it is distressing and there is a strong possibility that, without Trackstar vehicle tracking, your vehicle may never be recovered!
Subscription options:
Yearly subscription £189 inc Vat
3 Year subscription £450 inc Vat
Buying your subscription through TrackerFit ensures instant protection when we install your tracker. Please select the required subscription option above.