About This SmarTrack Reco S7
Product Information
SmarTrack Reco S7 Tracker (NEW) Insurance & Thatcham CAT S7 approved vehicle tracking system.
Suitable for all vehicle makes and models.
Subscription from only £8.99 per month!
Price includes: Nationwide Installation at home or at work, fitted by a SmarTrack-approved engineer.
FREE downloadable mobile phone app available.
Main Features...
Insurance / Thatcham S7 Approved
24/7 Control Centre Monitoring by Global Telemetrics
Battery Disconnection & Low Battery Alerts by Global Telemetrics
Internal Backup Battery To Enable The Device To Remain Active Even When The Vehicle Battery Is Disconnected
Free Global Telemetrics Android / Apple App For Vehicle Location
UK, European and International Coverage
Fully Transferable
3 Years Manufacturer Warranty (extendable up to 12 years)
Multi Tracking Technologies For Locating In The Event of Theft When GPS Is Compromised
Dedicated External Repatriation Team For Assisting Vehicle Recovery
.
How It Works
SmarTrack RECO is the brand new S7 tracking device from SmarTrack, a cost effective solution targeted to protect the market of "hot hatches" such as the likes of the frequently stolen Fiesta ST, Focus ST and Golf GTI and for all vehicle owners looking to protect their assets.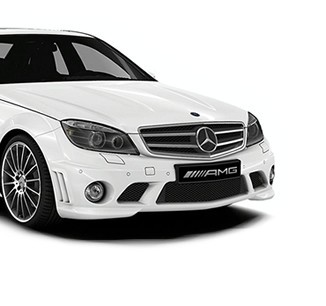 Suitable for most vehicles including: Cars, vans, caravans, plant and machinery, HGVs, boats, motorbikes, quadbikes and more.
This Reco tracking device has been designed and manufactured in Britain for SmarTrack and has acheived e-mark and Thatcham S7 status.
This system is covertly fitted by our SmarTrack-approved installers, who are located throughout the UK. When your engineer installs your system, he or she will call the Global Telemetrics Commissioning desk to verify a LIVE position using Google Premium Mapping of your Vehicle tracking system. At this time the Secure Control room staff check all the telemetry provided by the live device and confirm FULL operation of the SmarTrack tracker.
Why Choose a SmarTrack Reco S7 Car Tracker?
1st year monitoring subscription payable at the time of purchase, allowing your vehicle to be protected from the moment the device is installed. With re-subscription fees starting at just £8.99 per month or £99 per year (after the first 12 months) RECO provides you with peace of mind at an affordable cost.
24/7 Control Center Monitoring & Notifications from Global Telemetrics for battery disconnection & low battery warnings
Internal backup battery to enable the device to remain active even when the vehicle battery is disconnected
Free App for Android/Apple Devices for vehicle location
UK, European and International Coverage
We use multi tracking technologies for locating your vehicle in the event of theft when GPS is compromised
Fully Transferable - Unlike some other brands, SmarTrack tracking devices, including the Reco S7 tracker, can be transferred from one vehicle to another. This must be carried out by a SmarTrack approved engineer. Contact us to remove and refit it for you. If you subscribe annually you will not lose any subscription as this simply rolls over to your new vehicle. As an Approved SmarTrack dealer we will re-commission the unit and provide new vehicle details to Global Telemetrics. New documentation will be sent for your records.
SmarTrack Reco Re-Subscription Options
Monthly Direct Debit: £8.99 inc. VAT.
Annual subscription: £99.00 inc. VAT.
Re-subscription payments are made directly to SmarTrack.