Cat S7 Trackers
Category S7 approved vehicle tracking and security systems (or simply S7 Trackers) enable owners to track and locate their vehicle anytime, anywhere – all within an affordable price range.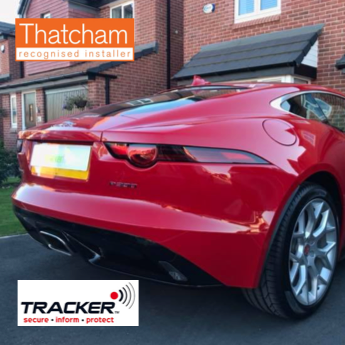 Losing a vehicle to theft can be a hugely problematic experience both emotionally and financially, with negative consequences ranging anywhere from the loss of your insurance excess and no claims bonus to the distress and personal inconvenience that might follow.
Cat S7 car trackers help you to regain control, with security solutions and installers that are approved by the independently operated Motor Insurance Repair Research Centre (otherwise known as Thatcham.) Thatcham, established in 1969, is dedicated to maintaining the cream of the crop in safety and quality standards, making all three of their approved rankings symbols of excellence within the vehicle security industry.
Whilst the category S7 systems do not quite meet the criteria of S6 or S5 trackers, S7 trackers are no pushovers by any means - still providing a huge range of intelligent security features that enable you to track your vehicle to within metres.
The Tracker Vantage, for example, includes features such as vehicle movement and battery disconnect alert, nationwide support from all UK police forces, 24/7 alert monitoring via the Secure Operating Centre and, to top it all off, TRACKER Touch – a FREE, simple to use app that can provide you with a live view of the location of your vehicle in a matter of seconds.
S7 trackers offer excellent value for money and come with included nationwide installation by a Tracker Approved Engineer. Regain control with our range of S7 trackers below.
TRACKER Vantage: Thatcham Category S7 approved vehicle tracking system.

Suitable for all makes & models.

Price includes: Nationwide Installation at Home / Workplace, fitted by a Tracker Approved Engineer.

GPS location tracking provides European coverage
Thatcham Category S7 Accredited
Vehicle Movement alert
Battery disconnect alert
24/7 monitoring via Secure Operating Centre

£189.00

Fully Fitted (inc VAT)