Car Trackers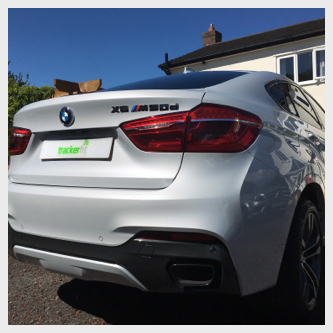 Our advanced Car Trackers provide security and peace of mind that your vehicle is protected from theft.
Why do I need a Car Tracker?
If, god forbid, your car is stolen, a tracking device uses VHF, GSM or GPS tracking to send out regular updates about its position with the latest in real time tracking technology. These updates are received by the team at headquarters, who can then monitor the location of your vehicle and take appropriate action.
Car devices like trackers offer the ultimate piece of mind. But this isn't their only advantage - did you know that car trackers could actually lower your insurance premium? This is because they're recognised as a safety measure against vehicle theft, with brands like Smartrack and Vodafone Automotive standing in particularly good stead.
Where can I find recognised Car Trackers?
Technology is always improving and we can provide and install a range of technologically advanced car trackers from top brands such as Trackstar / Teletrac Navman (formerly Trafficmaster), Vodafone Automotive (formerly CobraTrak), SmarTrack and Tracker. Our team at Tracker Fit has a wealth of experience in vehicle security and can advise you on the best car tracker for your needs. Nationwide installation is included when you buy a car tracker device, and all installations are carried out by Thatcham approved installers, who have years of experience when it comes to these invaluable car devices.
We also provide free expert advice, so if you're looking for car trackers online, give us a call on 0800 756 5100.
People also asked:
What is the best tracking device for a car? Dependant on the market value of your asset, your budget and the required features we have a range of GPS trackers from only £189.00 Fully Fitted (inc VAT). With our top of the range trackers with VHF, GSM and GPS location tracking, Driver tags to identify unauthorised use of your vehicle, Protection from key theft, Motion sensors, Backup battery in the event of theft, GSM and GPS anti-jamming measures.
How much does it cost to put a tracker in your car? From £149 with nationwide installation included. A subscription is extra and is required to enable 24/7 monitoring and tracking in the event of theft. Instructions on how to activate your membership and download the free car tracker app will be sent once a subscription has been purchased. The battery powered TRACKER Retrieve is only £149, our Vodafone car trackers start at just £210 & the SmarTrack Protector Pro Global is only £199, all with Free Nationwide Installation. Have your car tracker fitted covertly by one of our approved engineers, either at home, workplace or dealership.
Can you put a tracker on your car? We have many Thatcham accredited & insurance approved vehicle trackers suitable for any make or model. If you are not sure which is suitable for your vehicle please give us a call.
How do you know if you have a tracker on your car? We have a range of car trackers that are fully transferable. For secure 24/7 hour monitoring and tracking in the event of theft please ensure that your subscription is up-to-date.