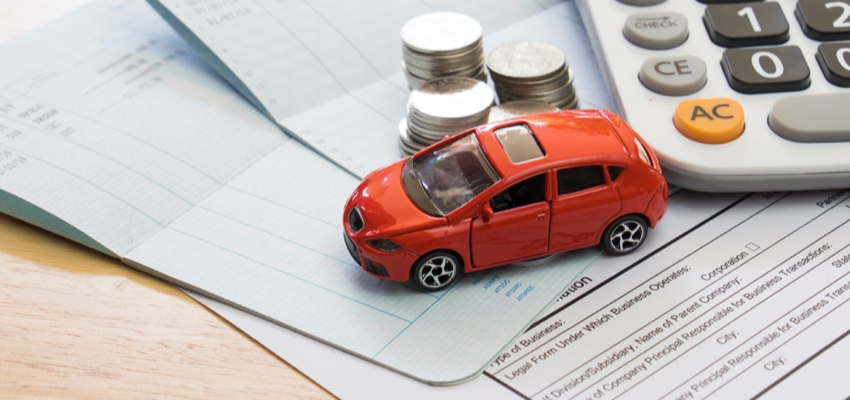 Will a car tracker reduce your insurance premium? The answer is yes! Having a tracker is a great way to save money on your car insurance. Vehicle tracking systems are specifically designed to provide your insurance company with the reassurance that they need to reduce your premium.
Installing a tracker in your car is one of the most reliable ways to protect your vehicle from thieves, so it makes sense that having one would be appealing to insurance providers.
The price of your insurance is determined by how likely it is that your provider will need to pay out in compensation. The compensation for a stolen vehicle is a hefty cheque for your insurance provider, but a vehicle tracking system eliminates this threat - hence the reduction in your premium price.
So, how exactly does a car tracker reduce your insurance price so much?

Vehicle trackers make your car as safe as possible
When calculating your insurance premium, one of the things that providers consider is how safe & secure your car is. This includes how easy it would be to recover your car, should you be unfortunate enough to have it stolen.
A tracking device has multiple ways of keeping your car safe, from increased security and theft recovery to personal safety and increased productivity, which is why they're favoured by insurance providers.
Here at Trackerfit, all of the trackers we stock use real-time tracking to locate your vehicle quickly and efficiently. Many of our systems also include impressive features such as remote immobilisation, automatic driver recognition, motion sensing alerts & much more! Plus European or even worldwide coverage and 24-hour monitoring to ensure that your car is always safe, even if thieves transport your car overseas or you take it on holiday. So, whether you drive commercially or just for leisure, you can save a significant amount on your insurance premium just by having your vehicle tracked.

You'll recover your car in the event of theft
Having a tracking device increases the likelihood that your vehicle will be recovered in the event that it is stolen. That means any pay-out made by your insurance provider is likely to be smaller, which brings down the costs for you too.
Being able to track your vehicle also means that the insurance company will incur fewer costs if they need to recover your vehicle. These savings will be passed on to you in the form of cheaper premiums!
Having a tracker fitted also suggests a pro-active approach to your car's safety which insurers will consider a positive. It shows that you're likely to put steps in place to reduce the potential risks to your vehicle where possible.

Trackers use advanced technology
When choosing which tracker is right for you, you have the option to pick one with the latest technology, that will take your protection to the next level.
This includes motion-sensing technology that works by alerting you and your trackers' control centre as soon as your car is taken, and provide information to the police to help them to find it.
Some trackers can find your car even if it is in an underground car park or on a container, so you can have complete peace of mind about the safety of your vehicle.
Even though a tracker is an extra cost upfront, it will save you money on your car insurance for years to come, making it a meanwhile investment.
A tracking device can also keep your car running costs down by allowing you to keep track of your mileage, help you to change your driving style to economise on fuel, as well as saving money on your insurance.
For more information on which car tracker would best suit your vehicle then feel free to get in touch. Call us on 0800 096 3092 for expert advice on all things car tracker related.