About This SmarTrack Protector Pro
Product Information
SmarTrack Protector Pro Tracker: Insurance and Thatcham CAT 6 / S7 approved, proactive GPS + GSM vehicle tracking system.
Suitable for all makes and models.
Price includes: Nationwide installation at home or at work, fitted by a SmarTrack-approved engineer.
FREE downloadable mobile phone app available.
Main Features...
Monitored 24/7 by SmarTrack Secure Control Centre.
GPS + GSM Technology
Motion Sensing Alerts (Monitors un-authorised movement)
Battery back-up + battery disconnect alerts
European coverage as standard
This car tracking device can be transferred onto your future vehicles - saving money!
3 Year Warranty on this product
British Manufactured
How It Works
Suitable for most vehicles including:
Cars, vans, leisure vehicles (including motorhome trackers), plant and machinery, HGVs, boats, motorbikes, quadbikes.
How SmarTrack Car Trackers Work
Not sure how car trackers work? If your vehicle is stolen, the SmarTrack car tracker will establish the exact location of the stolen vehicle using GPS technology and highly detailed mapping screens. It will also liaise with the police, security and recovery services on your behalf, providing regular location updates as necessary until your vehicle is located and recovered.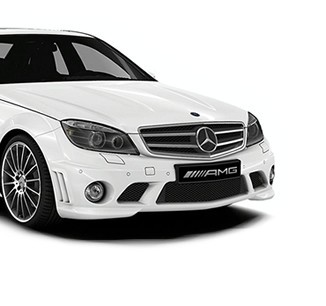 Once your vehicle has been located, SmarTrack will arrange for a security guard to wait with the vehicle until recovery can be arranged.
Why Choose a SmarTrack Protector Pro Car Tracker?
Car trackers - especially the SmarTrack brand - are one of the best ways to deter car thieves. Unlike other vehicle tracking devices, SmarTrack Protector Pro can be transferred from one vehicle to another. This must be carried out by a SmarTrack approved engineer.
This product has been designed and manufactured in Britain for SmarTrack and has acheived e-mark and Thatcham TQA208 / S7 status.
The SmarTrack Protector Pro is an ideal car tracking system for cars, vans, motorhomes and HGVs, as well as classic and high value vehicles. The tracker has internal aerials for higher security and a IP56 ABS casing for extra protection.
This system is covertly fitted by our SmarTrack-Approved installers, who are located throughout the UK.
SmarTrack DRS (Optional)
This acts as a key protection device that can be fitted to any of our stolen vehicle tracking devices. The device receptacle is hidden within the vehicle - you will need to touch this area with one of your two DRS tags before driving. If this process has not been completed then the Global Telemetrics Control Centre will call you.
SmarTrack Protector Pro Subscription Options
Including guard and recovery:
Yearly subscription: £149
or Duration of ownership: £399
Subscriptions purchased by Direct Debit:
Stolen Vehicle: £12.49 per month
The minimum term will be 12 months, and the first month's payment will need to be paid upfront to Smartrack, once the device is fitted.
Customer Reviews
Great Product, Great Service

I got my new Volvo XC90 Hybrid got it fitted without any hassle, thanks Tracker Fit!

(Posted on 23/03/2017)

by

Fraizer
Average Rating
100% from 1 reviews