About This Vodafone Protect and Connect S7
Product Information
Vodafone Protect + Connect 6: Insurance and Thatcham CAT 6 / S7 Approved Vehicle Tracker.
Suitable for all makes and models.
Price includes: Nationwide Installation at Home / Workplace, fitted by a Vodafone Automotive Approved Engineer.
Free app to locate vehicle via Smartphone.
Main Features...
See your vehicle via FREE Smartphone app.
Pan European coverage in 36 Countries.
Motion sensing alert - detects unauthorised movement.
GSM detection and alerts.
Tamper alert - activated when the system battery is disconnected or discharged or the wiring is cut.
Tow-away alert - triggered when motion is detected with the ignition switched off.
Battery back-up.
Remove & refit service.
Geofencing alerts.
Thatcham-approved TQA234 / S7.
Health check every 30 days.
Three Year Warranty.
How It Works
Suitable for most vehicles including:
Cars, caravans, motor homes, HGVs, plant and machinery and even boats. The Vodafone Protect + Connect 6 also comes fully-approved by Audi, Porsche, Seat, Renault, Mitsubishi, Ferrari, Maserati, Bentley, Lamborghini, Hummer, Bugatti, Alfa Romeo and Nissan.
How Vodafone Car Trackers Work
How car trackers work is impressive. Vodafone Protect + Connect 6 stolen vehicle trackers use sophisticated technology to track and pinpoint your vehicle in the event of theft. Monitored 24/7 by Vodafone's Secure Control Centre, the tracker utilises GPS technology to keep an eye on your vehicle while co-ordinating Level 1 police response.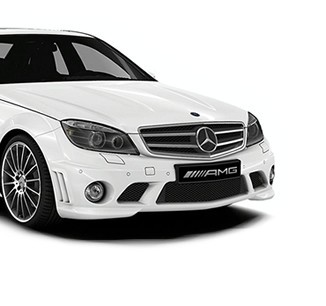 During a theft, Vodafone stolen vehicle tracking devices log a detailed history in order to facilitate recovery. These are just a few of the reasons why these innovative car trackers are recognised by major insurers.
Why Choose a Vodafone Protect + Connect 6 Vehicle Tracking Device?
If you're looking for a way to deter car thieves, Vodafone car trackers are one of the best. Not only can this GPS/GSM insurance-approved tracking system be transferred to new vehicles, but it comes with an international roaming SIM card: perfect if you're a regular traveller or simply want piece of mind when abroad.
The Vodafone Protect + Connect 6 tracker is ideal for everything from cars and vans to boats and motorhomes. With motion sensing alerts, two-away alerts and tamper alerts, it is the ultimate in vehicle security.
Your Vodafone Protect + Connect 6 includes nationwide installation at home or your workplace by a Vodafone-approved engineer.
Vodafone Protect + Connect 6 Subscription Options
Yearly Subscription: £138 (includes FREE APP for vehicle location via Smartphone or Tablet).
Customer Reviews
Thanks Trackerfit!

Fantastic Tracker! When I received my new Audi R8 naturally I couldn't wait to get going in it, but I needed to sort a tracker. I phoned Trackerfit and received good advice over the phone as I didn't have a clue about what to buy as I had never bought one before. I got it installed the next day so hat's off, I'm very happy!

Mike

(Posted on 23/03/2017)

by

Mike
Average Rating
100% from 1 reviews