Caravan Trackers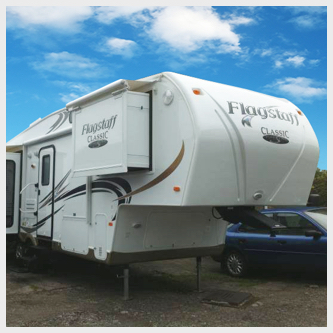 Discover the Best Caravan Tracking Solutions for Your Peace of Mind
At Trackerfit, we understand the importance of keeping your precious caravan safe and secure. Whether you're planning a relaxing holiday or embarking on an epic road trip, our advanced caravan tracking solutions are designed to give you the ultimate peace of mind.
Why Choose Our Caravan Trackers?
Unmatched Security: Our caravan trackers are equipped with cutting-edge GPS technology, enabling you to monitor the real-time location of your caravan at all times. With our state-of-the-art tracking systems, you'll be alerted instantly if any unauthorized movement is detected.
Insurance Approved: When it comes to protecting your valuable assets, you want the best, and so do insurance companies. Our caravan trackers are insurance approved, which means you can enjoy potential discounts on your insurance premiums, making it a smart investment in the long run.
Thatcham Approved: All of our trackers are Thatcham Approved, that means that they have been subject to stringent safety testing by Thatcham, in order to determine their safety and effectiveness.v
Geo-Fencing and Alerts: Worried about your caravan leaving a designated area? We offer trackers that allow you to set up geo-fences, defining safe zones for your caravan. If it moves beyond these boundaries, you'll receive an instant alert, helping you take action quickly.
Battery and Power Options: We have caravan trackers that offer various power options, including hardwired and battery-powered solutions. You can choose the one that suits your needs best, ensuring continuous protection even when your caravan is not connected to a power source.
Expert Nationwide Installation: At Trackerfit, we take pride in our professional installation services. Our team of skilled technicians will ensure your caravan tracker is seamlessly integrated, leaving no room for errors or disruptions. We'll come to you at your preferred location - whether it be home, work or a dealership.
Explore Our Range of Caravan Trackers
We offer a diverse range of caravan trackers to cater to every caravan owner's needs. Whether you have a vintage caravan or a state-of-the-art model, we have a solution that fits perfectly. Choose from our selection of top-quality trackers that boast unbeatable reliability and performance.
Secure Your Caravan Today!
Don't let uncertainties dampen your caravan adventures. Invest in a top-notch caravan tracker from Trackerfit and embark on your journeys with confidence. Our insurance approved caravan trackers are trusted by thousands of satisfied customers, making us a leading name in vehicle tracking solutions.
Make the smart choice today and safeguard your caravan with Trackerfit's premium tracking solutions. Get in touch with our expert team to find the perfect caravan tracker for you or place your order online.
FAQs
Is it worth having a caravan tracker?
Due to their nature as towing vehicles, caravans are more susceptible to theft compared to motorhomes. Therefore, investing in tracking devices, despite their cost, becomes a crucial measure to safeguard your valuable asset and increase the likelihood of recovering the vehicle if stolen.
Do you have a motorhome tracker installer near me?
TrackerFit has nationwide motorhome tracker installers! We offer free installation at a location of your choice, whether it be home, work or at a dealership.
How soon can you install my tracker?
Once you have purchased your tracker, you can book an installation slot at a time and location that suits you. In most cases, your tracker can be installed the very next day.
Can I get a motorhome tracker without a subscription?
We understand that some motorhome owners prefer not to be tied down with subscriptions. That's why we offer motorhome trackers without any subscription requirements. Once you purchase our tracker, you own it outright, with no hidden costs or ongoing fees.