About This Trackstar S7 TM470
Product Information
Teletrac Navman Trackstar TM470 Tracker: Insurance & Thatcham CAT6 / S7 approved vehicle tracker.
Suitable for all makes and models.
Price includes: Nationwide mobile installation at home, work or dealership. Fitted by a Trackstar approved engineer.
Main Features...
Endorsed by all police authorities.
Approved by more than 20 major car manufacturers.
Recovery of assets from as little as eight minutes.
Battery back-up.
Cutting edge GPS tracking and integrated motion sensor technology.
Covert black box.
12 volt.
Thatcham Category 6 / S7 approved
The Trackstar National Control Centre is manned 24/7.
Battery alert if car power is disconnected.
Nationwide installation by a certified engineer.


How It Works
The Teletrac Navman / Trackstar TM470 deploys the latest in GPS stolen vehicle tracking technology to locate and track your vehicle, liaise with the police and recover your vehicle in the shortest possible time.
Developed in conjunction with the Thatcham Motor Research Centre, car owners now have an unrivalled ally in the fight against car theft.
How Trackstar TM470 Car Trackers Work
Using sophisticated Global Positioning System (GPS) technology, Trackstar TM470 car trackers utilise motion-sensing technology to detect whether your vehicle has been moved illegally. Your tracker then sends an alert to our control centre, while pinpointing the location of your precious motor every 20 seconds. This car tracking device even liaises with the police on your behalf, ensuring the fastest possible recovery time.
Endorsed by all police authorities and installed by qualified engineers, it's little surprise that Trackstar, by Teletrac Navman Automotive, is the UK's best-selling Cat 6 / S7 GPS tracking system.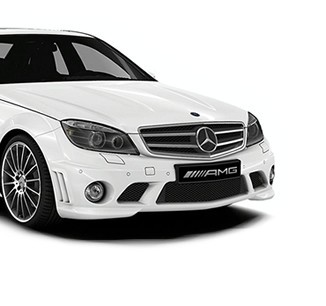 Why Choose an Trackstar TM470 Car Tracker?
Unfortunately, vehicle theft is part and parcel of modern life, but you needn't live in fear of your vehicle being stolen. Trackstar car trackers employ innovative technology to overcome modern theft tactics and keep your car safe and sound.
The Trackstar TM470 car tracker is a smaller, more discreet version of the TM450 tracker. Not only is this covert piece of kit less likely to be tampered with, but it is insurance-approved (ThatchamTQA) and Cat6 / S7 approved, and could actually lower your insurance premiums.
Trackstar is also the only Jaguar, Land Rover, Range Rover and BMW-approved stolen vehicle tracking and recovery product, and is approved for installation throughout the UK automotive industry.
Just under half a million vehicle-related thefts were reported last year*, but in just six months, Trackstar recovered a total value of £1,082,062 worth of BMWs alone.
Trackstar TM470 Subscription Options: (PAYABLE TO TRACKSTAR PRIOR TO INSTALL)
Yearly subscription: £168.
Three year subscription: £399.
Subscription must be paid to Trackstar at least 24 hours prior to installation in order for your device to be set up and tested