About This Tracker Retrieve (Battery Powered)
Product Information
Battery powered TRACKER Retrieve: Insurance & Thatcham CAT7 / S7 approved vehicle tracking system.
Suitable for all makes and models.
Price includes: Nationwide Installation at Home / Workplace, fitted by a Tracker Approved Engineer.
Main Features...
Long battery life with up to 5 years standby
Operates via a unique VHF (very high frequency) signal
Cost effective with built in anti jamming as standard
Nationwide support from the UK police force
Thatcham cat 7 / S7 approved
Installed by a TRACKER Installer anywhere in UK
Battery back-up
Thatcham Insurance approved
Can be Tracked in Containers + Underground Carparks
How It Works
NEW Battery Powered Tracker Retrieve as an entry level, Thatcham approved stolen vehicle tracking system. Tracker Retrieve uses Tracker's proven Very High Frequency (VHF) technology.
Battery Powered Tracker Retrieve is a self-contained device with its own power source and therefore does not need to be wired into your asset's electrical system.
This means, that there are less restrictions on where the unit can be installed within the vehicle and also increases the range of assets that can be protected.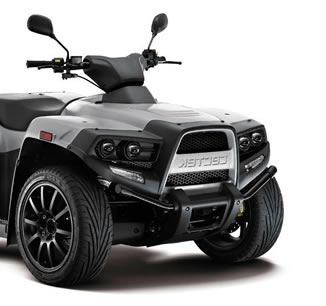 Specially developed to protect unpowered or infrequently used assets to avoid draining the battery, Battery Powered Tracker Retrieve has it's own power source and does not need to be wired into the electrical system of your vehicle. The unit is easy to fit and suitable for all kinds of vehicles and assets from quad bikes, horse boxes, trailers and catering vans to classic cars and vintage motorbikes.
This battery powered version uses the same advanced VHF tracking technology as the other Tracker units for fast, effective recovery of your stolen vehicle.
Tracker's proved VHF technology will be used by the police to locate the stolen vehicle to its exact location, even if it is hidden in a container or in the back of a lorry.
Tracker's Very High Frequency (VHF) stolen vehicle recovery systems work like an electronic homing device. A covert transmitter is hidden discretely in one of several dozen places around your vehicle. There is no visible aerial or other identifying feature so the thief can't see it and won't know it's there. Tracker have their own, purpose-built, radio network dedicated to getting your vehicle back -fast!
Unlike GPS and GSM based systems, VHF can still recover your vehicle even if it is in an underground car park, a shipping container or transported in a covered trailer. As soon as the active unit is within range of a Tracker equipped Police Vehicle it will be identified through a unique code known only to Tracker and the Police.
Tracking coverage throughout the UK, France, Spain, Poland, Italy, Holland and Luxembourg.
Subscription options:
12 month subscription £119
2 Years subscription £189
3 Years subscription £239
4 Years subscription £279
5 Years subscription £319