About This SmarTrack S5+ iMOB
Product Information
SmarTrack 5+ iMOB: Thatcham Category S5 vehicle tracking system.
Suitable for all vehicle types including electric / hybrid.
Price includes: Nationwide Installation at Home / Workplace, fitted by a SmarTrack Approved Engineer.
The Brand New, No Tag, No Start, Ultimate Security System for ALL Vehicle Types
This product uses CAN-BUS technology similar to Ghost immobilisation.
Main Features...
Thatcham approved S5+ accredited tracking unit
Driver detection system supplied with 2 driver ID tags
Suitable for all vehicle types including electric/ hybrid via unique CAN technology relay
Automatic immobilisation where driver detection is not present
System override via secure IOS/Android app- including valet/service modes
24/7 monitoring service provided by Global Telemetrics
GTE Track App for monitoring vehicle location, trip history, geo fences & push notification alerts
Multi tracking technologies for locating in the event of theft when GPS is compromised
Dedicated external repatriation team for assisting vehicle recovery
Fully transferable
3 years manufacturer warranty (extendable up to 12 years)
European coverage as standard
How It Works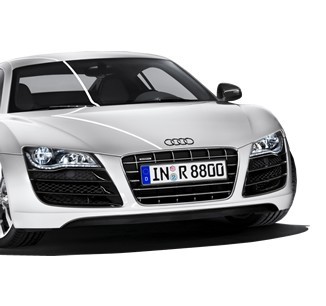 The SmarTrack 5+ iMOB is the brand new, no tag, no start tracking system by SmarTrack. Using the next generation Bluetooth Driver Detection Cards, the SmarTrack 5+ iMOB system automatically immobilises your vehicle when the Card is not present. More importantly, the system is also compatible with Electric & Hybrid vehicles making the SmarTrack 5+ iMOB a system built for a future of alternative powered vehicles.
SmarTrack S5+ iMOB is a Thatcham S5 approved tracking device with the added benefit of immobilisation. As vehicle theft continues to rise, choose to secure your vehicle with a SmarTrack S5+ iMOB, which offers the ultimate protection against modern car theft methods, such as key cloning, key theft and relay attack.
Automatic Immobilisation - Prior to the vehicle's engine engaging, the SmarTrack S5+ iMOB automatically scans to verify that the supplied, innovative, Bluetooth Driver Detection cards are present within the vehicle. Without the presence of these cards, the vehicle will remain immobilised, preventing the vehicle from being driven by any unauthorised personnel.
The system is monitored 24 hours a day, 7 days a week by the Global Telemetrics Secure Control Centre.
Price includes UK wide Installation at Home / Workplace, covertly fitted by a SmarTrack Approved Engineer.
Subscription options: (Including 'Free Live' Secure Online Account)
Monthly Direct Debit subscription, minimum term 12 months: £17The first month's payment will need to be paid upfront to Smartrack once the device is fitted.
Yearly subscription: £199

2 Year subscription: £329

3 Year subscription: £429

Duration of Ownership: £749

The Global Telemetrics APP is available for Apple and Android devices giving you the ability to view your vehicles location.
Manual Mode
When set in manual mode and you drive the vehicle, the alert will be sent via a push message to your mobile device. If there is a security issue with your vehicle, you can contact the Global Telemetrics Control Centre directly from the app.
Automatic Mode
When driving, the system will only generate an alert if the app is not active in the background on your mobile device. If your mobile device has been left at home, has no signal or the battery is flat, the Global Telemetrics Control Centre will contact you and any approved contacts on your account to confirm the status of your vehicle.
Immobilisation override - You will be given access to the Global Telemetrics mobile app which will enable you to control the immobilisation aspect of the device without the need for your Driver Detection card.
Service mode - Putting the device into Service Mode is quick and easy to do via GTE Track app. Simply activate Service Mode to enable the vehicle to be driven without the presence of your Driver Detection card, then deactivate Service Mode once the vehicle is back in your possession.
Battery disconnect - A disconnected battery will not affect the immobilisation aspect of the S5+ iMOB device, however, you will receive a telephone call from the Global Telemetrics Secure Control Centre and push notifications to the GTE Track mobile app to ensure the vehicle is safe.