About This SmarTrack Caravan & Catering Trailer Protector
Product Information
SmarTrack Catering Trailer Protector Tracker:Insurance & Thatcham CAT6 / S7 approved Proactive GPS + GSM catering trailer tracking system.
Dedicated catering trailer tracker.
Price includes: Nationwide Installation at Home / Workplace, fitted by a SmarTrack Approved Engineer.
FREE Downloadable Mobile Phone App Available
Main Features...
Monitored 24 hours a day via Smartrack control centre
See your asset live at home by PC
GPS + GSM Technology
Motion Sensing Alerts (Monitors un-authorised movement)
Battery back-up + Battery disconnect alerts
European coverage as standard
Covert Black Box
Waterproof + Dustproof enclosure
2 Overide keys provided
Level 1 Police response
This system can be transferred onto your future vehicles - saving money!
How It Works
The SmarTrack Caravan & Catering Trailer Protector is the same as the Award winning SmarTrack Protector Pro but comes with a Caravan & Catering Trailer specific wiring loom.
If your catering trailer is stolen SmarTrack will establish the exact location of the stolen vehicle using GPS technology and highly detailed mapping screens and liaise with the Police, Security and Recovery services providing regular location updates as necessary until your vehicle is located and recovered.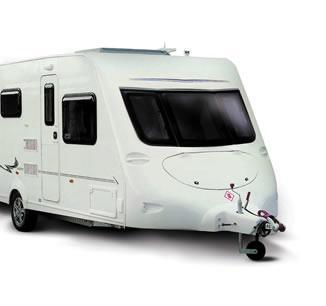 Once your vehicle has been located, SmarTrack will arrange for a Security Guard to wait with the vehicle until recovery can be arranged.
Unlike other vehicle tracking devices, SmarTrack Caravan & Catering Trailer Protector can be transferred from one vehicle to another. This must be carried out by a SmarTrack approved engineer. This product has been designed and manufactured in Britain for SmarTrack and has acheived e-mark and Thatcham TQA208 status.
Subscription options:
Monthly subscription with basic web £12.99
Yearly subscription with basic web £149
2 Years subscription with basic web £249
3 Years subscription with basic web £339
Duration of Ownership Subscription £549
Subscriptions can now be purchased by Direct Debit
The minimum term will be 12 months and the first month's payment will need to be paid upfront to Smartrack once the device is fitted.