About This BMW Trackstar S7
Product Information
Teletrac Navman BMW Trackstar Tracker: Insurance Approved (ThatchamTQA) + CAT6 / S7 Approved Vehicle Tracker.
Suitable for all makes and models.
Price includes: Nationwide Installation at Home / Workplace, fitted by a Trackstar Approved Engineer.
Main Features...
Endorsed by all Police Authorities
Insurance approved – may reduce premiums
Pan-European Cover as standard
Trackstar is the only Stolen Vehicle Tracking product approved by Jaguar, BMW, Land Rover and Range Rover
Approved by over 20 major car manufacturers
Recovery of assets from as little as 8 minutes!
Battery Back-up
Leading edge GPS tracking and integrated Motion Sensor technology
24 Hour Monitoring
Covert black box
GPS + GSM Technology
Transferable to your next vehicle
The tracker will continuously track the vehicle every 20 seconds
12 volt
Thatcham Category 6 Approved
The Trackstar National Control Centre is manned 24 hours a day, every day
Battery Alert if car power disconnected
Movement sensor – detection & control centre alert
This is an insurance approved tracker which may reduce your insurance premium
Includes Nationwide installation by certified engineer
Once recovered, the vehicle is returned to you - free of charge


How It Works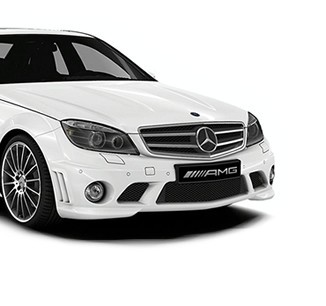 Insurance Approved (ThatchamTQA) + Cat6 / S7 approved. Compatible with both 12v and 24v, BMW Trackstar pings its location to the control centre every 20 seconds allowing Trackstar to track the vehicle and liaise with the Police, which means you more likely to get your vehicle returned to you and there is less likely to have been damaged in a high speed chase!
Trackstar, by Teletrac Navman Automotive, is the UK's best selling GPS (Global Positioning System) tracking system.
With just under a half a million vehicle-related thefts reported last year* there is a solution - fit a Trackstar GPS Tracking unit to your vehicle. In the event of your car being stolen, we'll help find it, where the key to recovery is speed...
In just 6 months Trackstar recovered a total value of £1,082,062 worth of BMW's alone; with the shortest recovery time of only 8 minutes!
Trackstar deploys the latest GPS Stolen Vehicle Tracking technology to locate and track your vehicle, liaise with the police and recover your vehicle in the shortest possible time.
Trackstar, once activated, pinpoints the location of a stolen vehicle every 20 seconds. If your vehicle is moved illegally we locate it using the Global Positioning System (GPS) in your Trackstar vehicle tracking unit. If your vehicle is moved without the use of its keys outside of its geofence, the unit will notify us and we will contact you immediately.
Trackstar is the only Jaguar, Land Rover, Range Rover and BMW approved Stolen Vehicle Tracking & Recovery product, and is approved for installation throughout the UK automotive industry.
Vehicle theft is an unfortunate fact of modern living and the ever increasing levels of sophistication in car/key theft mean you don't always know who is around the corner. Vehicle theft is as inconvenient as it is distressing and there is a strong possibility that, without Trackstar vehicle tracking, your vehicle may never be recovered!
Subscription options: (PAYABLE TO TRACKSTAR PRIOR TO INSTALL)
Yearly subscription £168
3 Year subscription £399
Subscription must be paid to Trackstar at least 24 hours prior to installation in order for your device to be set up and tested