About This Tracker Locate
Product Information
TRACKER Locate Tracker: Insurance & Thatcham Cat 6 / S7 approved vehicle tracking system.
Suitable for all makes and models.
Price includes: Nationwide Installation at Home / Workplace, fitted by a Tracker Approved Engineer.
Main Features...
Approved by Mercedes, Lexus and Toyota
Worlds most advanced tracking device
The combination of 3 methods of location tracking (VHF, GSM and GPS) provides Europe wide coverage
VHF (very high frequency) signal that can be detected anywhere
Built in GPS/GSM for Europewide pin point satellite detection
Motion sensor to detect unauthorised movement
Anti jamming tamper alert
Battery back-up
Nationwide support from all UK police forces
24-hour national emergency call centre
Approved by all major insurers and motor manufacturers
Can be Tracked in Containers + Underground Carparks
Installed by a TRACKER Installer anywhere in UK
Thatcham Insurance approved
Part of the TRACKER Mesh Network for even faster and more accurate tracking and location
3 Year Warranty
How It Works
Tracker Locate is the most advanced unit on the market and is approved by Mercedes, lexus and Toyota. The unit is hidden in your vehicle by one of our approved engineers and activated in the event of a theft allowing your vehicle to be tracked. With Tracker Locate you are protected from even the most professional criminals to ensure fast recovery, often within 24 hours of activation.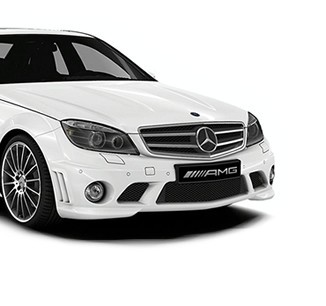 New Tracker Locate customers can now view their vehicle online. My Tracker offers a host of useful information and features such as detailed driving and journey reports, route mapping and security alerts.
Tracker Locate has the unique VHF (very high frequency), Motion Sensor and with the added benefit of Global Positioning System (GPS) and GSM Locater for faster vehicle retrieval. The benefit of this tri-technology allows:
GPS & GSM positioning information to locate the vehicle on computer based maps.
Information on the vehicle's location and direction to be relayed to the appropriate police force.
Should the vehicle at anytime lose the GPS/GSM positioning, then Tracker'S proven VHF (very high frequency) technology will be used by the police to track the stolen vehicle to its exact location, even if it's hidden in a container or underground car park.
Once the vehicle is located, Tracker will arrange for a uniformed guard to stay with the vehicle until the recovery company arrive to pick it up and return it back to you.
Tracker's proved VHF technology will be used by the police to locate the stolen vehicle to its exact location, even if it is hidden in a container or in the back of a lorry.
Tracker's Very High Frequency (VHF) stolen vehicle recovery systems work like an electronic homing device. A covert transmitter is hidden discretely in one of several dozen places around your vehicle. There is no visible aerial or other identifying feature so the thief can't see it and won't know it's there. Tracker have their own, purpose-built, radio network dedicated to getting your vehicle back -fast!
Unlike GPS and GSM based systems, VHF can still recover your vehicle even if it is in an underground car park, a shipping container or transported in a covered trailer. As soon as the active unit is within range of a Tracker equipped Police Vehicle it will be identified through a unique code known only to Tracker and the Police.
Tracking coverage throughout the UK, France, Spain, Poland, Italy, Holland and Luxembourg
Subscription options:
1 Year subscription £189
2 Years subscription £339
3 Years subscription £449
4 Years subscription £539
5 Years subscription £629