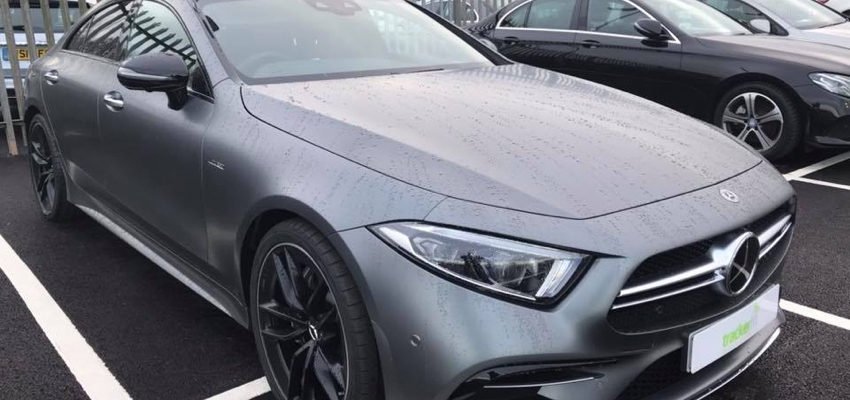 Whether you own a prestigious new E-Class or a vintage beauty, a Mercedes-Benz is a hefty investment which requires protection against theft. Whilst most modern Mercedes-Benz have pre-installed GPS tracking, this doesn't afford the same level of security as a Thatcham approved car tracker.
When looking to protect your Mercedes-Benz, a car tracker should always be at the top of the list. The GPS tracking system pre-installed by Mercedes-Benz, whilst handy when you've forgotten where you parked, affords very little protection against theft. You are solely responsible for monitoring the vehicle's location via an app, which will alert you when the car is moved outside certain areas. As we all know, it's very easy to miss alerts and alarms on our phone, especially if we're asleep. That could give thieves the opportunity to take the car out of range or disable the tracking before you realise it's been stolen.
Thatcham approved trackers afford more protection, as they are monitored by remote security centres all day everyday. That means that operatives will immediately alert to a theft and contact police, which gives you the best chance of recovering your Mercedes-Benz if it is stolen.
We have a wide range of car trackers available at TrackerFit, which we will install for free at a time and place of your convenience. Here are some of our top picks for a Mercedes-Benz:
Tracker S5 Plus

Tracker is Mercedes-Benz's preferred brand of vehicle tracker and the Tracker S5 Plus is one of their best car trackers. The Tracker S5 Plus comes with two driver identification tags, one of which must be present when the engine is started or the system will alert to theft. This protects your vehicle from sophisticated theft techniques like keyless car theft. It then uses a combination of GPS, GSM and VHF to locate and retrieve your car.
GPS and GSM will provide the vehicle's location on computer based maps. If thieves somehow manage to block these signals, the VHF signal can still be tracked even in underground car parks or shipping containers. Tracker will then provide a uniformed guard to stay with the car until the police arrive, in case thieves come back.
Meta Trak S5 VTS

This is another Cat S5 Thatcham approved tracker, which comes with two driver recognition tags. Again, if the car is started without the presence of one of the driver recognition tags, the 24 hour secure operating centre will be alerted to a theft and contact police, providing updates on the vehicle's location to police. This tracking system also comes with the option to add in remote immobilisation, whereby operatives in the secure operating centre can immobilise the vehicle on police command and prevent the car from starting again.
SmarTrack 5 with D-iD

This Thatcham approved car tracker uses your phone as driver recognition rather than a fob or a tag, which can be impractical. If a mobile phone with the app installed is not within the vehicle, the system will alert to a potential theft and contact you to see whether the vehicle is safe. If the vehicle is stolen, they will then continue monitoring its location.