Mercedes Trackers

Mercedes are extremely valuable, luxurious and sought after vehicles, both easy on the eye and an absolute dream to drive, which makes them the ideal target for any would-be car thieves. And with more and more thieves willing to go to extreme lengths to get their hands on your pride and joy it is vital you do everything possible to prevent your vehicle from falling into the hands of a heartless criminal.

As a leading supplier of vehicle tracking solutions Trackerfit have bags of experience when it comes to the recommendation and installation of Mercedes trackers. Therefore if you're lucky enough to own a Mercedes you can be at peace of mind knowing your vehicle is well protected when you opt for one of our high quality Mercedes trackers.
We stock a variety of Mercedes trackers from a number of industry leading brands including Tracker Monitor, Tracker S5 Plus and SmarTrack Protector Pro Global, all of which are of the highest quality and utilise the latest, most sophisticated tracking technology.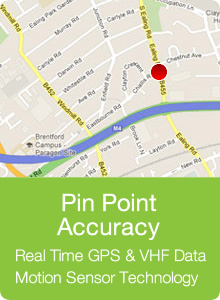 Equipped with the latest, high-tech GPS and GMS tracking technology all our Mercedes trackers enable your vehicle to be pinpointed to within 10 meters of its location should the unthinkable happen. And because we have a number of manned Control Centres up and down the country we are able to keep a constant eye on your vehicle and liasise with the relevant police forces to help return your stolen vehicle with minimum fuss.
Other features of our Mercedes trackers include:
Motion sensing alerts (Monitors un-authorised movement)
Battery back-up
European coverage as standard
Tow-away alert
Thatcham approved
Recognised by major insurers
All our Mercedes trackers can be installed discretely by our Thatcham approved, fully qualified and highly experienced technicians at a location and time of your choice. Therefore you can rest assured knowing your Mercedes Is fully protected when you invest in any of our Mercedes trackers.
For more information on all our Mercedes trackers and the installation service we provide then feel free to get in touch today. Give us a call on 0800 096 3092 where one of our friendly team members will be on hand to offer you expert advice on all our products.