Regardless of the size or nature of your company, if you rely on a fleet of vehicles for the lifeblood of your business and are responsible for transporting sensitive or valuable cargo, you are aware of the importance of knowing where your vehicles are and most importantly, knowing they are safe. Trackerfit allows you to keep your eye on your entire fleet all of the time.
Effective fleet management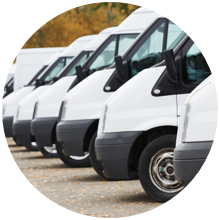 By being able to track your fleet of vehicles, you are not just able to be confident that they are safe.
You will be able to analyse their journeys in real time and conduct a time and motion study to ensure that you are not needlessly wasting fuel and/or hours of company time.
With Trackerfit, you are able to allocate the nearest driver to the nearest job as per mileage and journey times. The more time vehicles spend out on the road, the more it costs your company money, so it is important to know that they are being put to the best use possible at all times.
Theft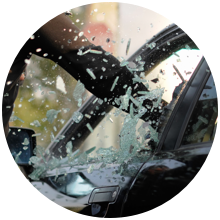 In the worst case scenario, a stolen vehicle will not just mean the inconvenience of being one vehicle down, but costing the trust and return trade of a reliable client.
The monetary value of the cargo of a vehicle might be second to that of the confidentiality of data that could be compromised in the event of a vehicle being stolen. In the event of that happening, your tracker will be able to discretely locate the vehicle in question for a swift and effective recovery by the police.
Financial savings
The Trackerfit system is so reliable that many U.K fleet insurance firms are now offering discounts to vehicles fitted with our products.
As well as the increased productivity the system enables, less time wasted on the road means less fuel costs and a reduced carbon footprint for your firm.
So look into how your fleet of vehicles would benefit from the protection and increased productivity offered by our Trackerfit systems today.