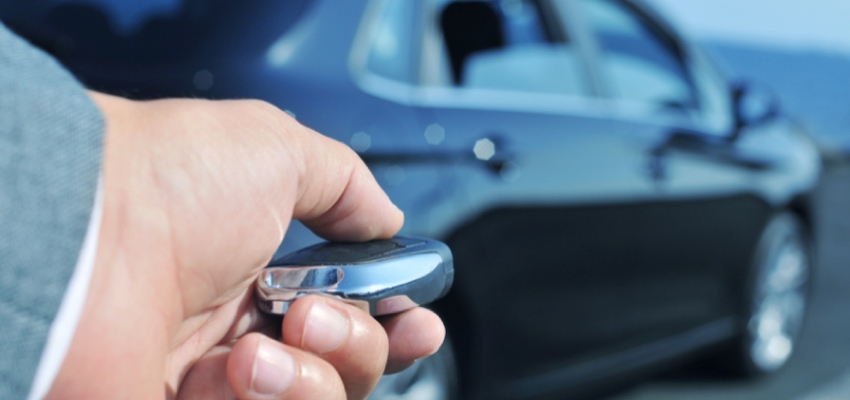 What is the Best S7 Tracker?
Using a tracker to monitor and protect your vehicle is now easier than ever! With a wide range of makes and models on the market, it's important to choose one that will be the most effective for your needs.
A great choice is an S7 tracker! S7 trackers were developed in response to the alarming increase in keyless car theft and will soon permanently replace the Thatcham Cat 6 tracker.
You might be wondering what makes S7 tracker systems so great? They are the standard requirement for theft recovery security systems amongst insurance providers and are, therefore, the most commonly fitted tracking device in the UK.
Whilst the category S7 trackers don't quite meet the criteria of S5 trackers, S7 trackers still provide a huge range of intelligent security features that enable you to precisely track your vehicle - all within an affordable price range. §1
As standard they all feature:
Global coverage
Advanced real-time tracking tech
Control room tracking
Instant alerts when your vehicle moves
TRACKER Vantage

The Tracker Vantage includes features such as vehicle movement and battery disconnect alert, nationwide support from all UK police forces, 24/7 alert monitoring via the secure operating centre and, to top it all off, TRACKER Touch – a free, simple to use app that can provide you with a live view of the location of your vehicle in a matter of seconds.
Priced at just £199 when you buy from Trackerfit, this device is great value for money!
Read more about the Tracker Vantage over on our website.
Meta Trak S7 ATS

As with all our Trackers, the Meta Trak S7 ATS is insurance approved. Amongst many other impressive features, it also comes with Choose Mode. Choose Mode allows you to use the Meta Trak app to select your mode from options such as privacy, service, transport or garage mode.
It also comes with global coverage, so even if the thieves take your car out of the country they'll still be found. This also means that you can use your vehicle abroad with the same level of protection that the Tracker offers you in the UK.
The Meta Trak S7 ATS is priced at £229, which is slightly more than the Tracker Vantage, but this is expected from a tracker designed and manufactured by Meta System, the global #1 provider of telematics technology and one of the largest producers of vehicle safety, security and info systems in the world.
Meta System has over 40 years' automotive industry experience. They are dedicated to on-going innovation and development at their state of the art tech facility.
ScorpionTrack HD S7-ALS Stolen Vehicle Tracker

ScorpionTrack HD S7-ALS is a heavy-duty, waterproof, vehicle tracking solution with 24/7 theft monitoring. This tracker is suitable for all vehicles, especially agricultural, plant and machinery applications.
Key features include ultimate accuracy & reliability, European coverage, tamper and tow alerts and privacy mode. So, if you're looking for a tracker you can turn on and off, this is a good option for you.
The instant alerts if your vehicle moves is a great feature that many thieves aren't aware of. In the event of your car being stolen, ScorpionTrack's fully staffed control room will guide the police directly to the vehicle, using the advanced real-time tracking tech that is a standard feature of their S7 Tracker.
There's also the added benefit of knowing that ScorpionTrack is an award-winning company! Find out more about this device on our Cat S7 page.
We stock a wide range of S7 trackers here at Trackerfit, so there's plenty to choose from. Take a look at the detailed descriptions for each model to find the perfect one for you.

Once you've found you're tracker, we'll install it for free! We use the latest installation techniques to ensure any thief won't detect or remove it. Get in touch with one of our experts today on 0203 198 2299 to get advice and ask any questions you may have.