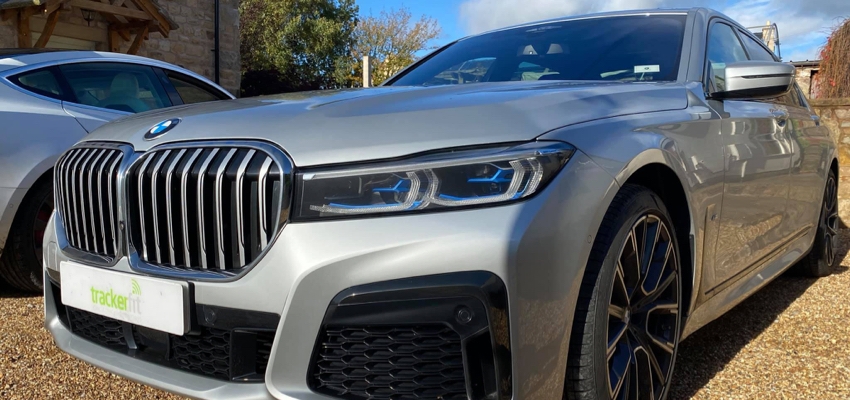 You've finally got your new BMW on the drive and you have to say, it looks good. But unfortunately that means it looks good to other people too - particularly thieves!
Both the BMW 3 Series and the BMW 5 Series were in the top 10 most stolen cars in the UK in 2020. This will come as unwanted news to BMW owners, who will want to take every precaution to prevent their car from joining that statistic.
Your BMW is an elite machine and you want to look after it in any and every way you can. Prevent theft, pick up performance data and give yourself peace of mind with a vehicle tracker.
Some insurance companies will actually insist that a tracker is installed before they will insure your BMW. Even if they don't, having a tracker fitted will increase your own peace of mind, as you feel safe in the knowledge that you can know where your car is at all times.
Here at TrackerFit, we sell a range of suitable BMW car trackers! Below you'll find the best car trackers for BMW cars…

Approved by BMW as part of the trusted Trackstar range and created in accordance with the nation's most trusted motoring regulator, Thatcham, safety is at the heart of the Trackstar S5.
The Trackstar S5 uses an Advance Driver Recognition system which comes with 2 driver ID tags. If someone attempts to drive your car without one of these tags, the S5 will immediately alert that there is a potential theft.
The Trackstar Security Operations Centre monitors this globally 24-hours a day, and will attempt to call you to verify whether it is a theft and continue to track the car's location. You're also able to monitor this yourself via an app. This allows immediate action to be taken and ensures the best chance of recovering your car, as it is equipped with the best GPS technology to direct police.

Another BMW Thatcham approved tracker which you might consider is the Trackstar S7 TM470. Top features on this BMW-compatible vehicle tracker include using motion sensing technology to detect whether your BMW is being moved illegally, which is monitored 24/7 by the Trackstar National Control Centre. The device will then liaise with the police automatically if a theft is taking place and continue tracking the car's location with the latest GPS technology. The Trackstar S7 TM470 has been endorsed by police authorities and approved by BMW itself, making it a credible and reliable way to protect your BMW against theft.

A fast and responsive system, the ScorpionTrack Driver S5-VTS is suited to any private or commercial vehicle and offers cost-effective security for any BMW owner.
This is another high-end Thatcham approved tracker, which provides owners with 2 Automatic Driver Recognition tags. If your BMW is moved without the presence of a tag, it will be flagged up at their 24/7 monitoring centre.
This tracker also comes with two immobilisation options. The first is automatic immobilisation, where the engine simply won't start if there's no tag present. The second is a remote immobilisation, which allows the ScorpionTrack Monitoring Team to immobilise the car and prevent the engine from being restarted.
Specialising in BMW car trackers TrackerFit offers a nationwide installation service. With a team of fully approved Thatcham engineers we'll install your BMW car tracker at a time and place that best suits you. Call TrackerFit today on 0800 756 5100 for more information on buying a BMW car tracker.