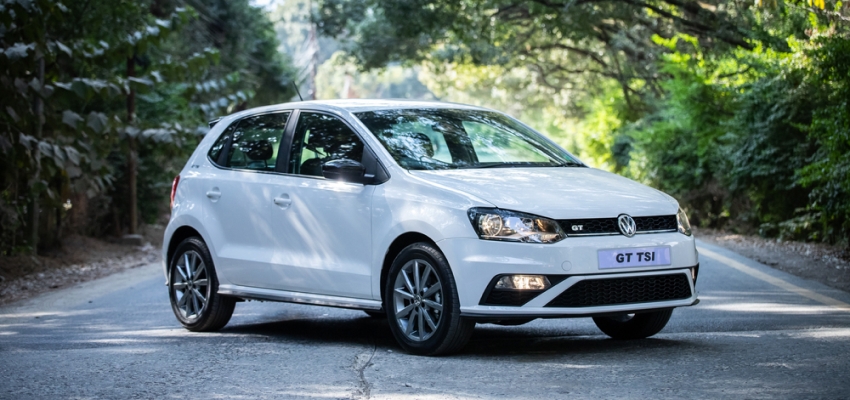 Volkswagen are an iconic car brand, from the classic VW camper van to the new, electric ID 5 range. This means that they are also likely to be targeted by thieves, who will resell the vehicle or chop it for parts. Protect your VW against theft with a Thatcham approved car tracker.
Why do I need a VW tracker?

Volkswagen have their own We Connect app, so why do I need a car tracker, I hear you ask. Whilst the We Connect app offers a convenient way to find your car in a busy car park, it doesn't do much to protect your car against theft.
The We Connect app has a 'Parking Position' feature that allows you to see where your car is parked, but wouldn't be much help if it was stolen. You, the car owner, are solely responsible for tracking the car. That means if a thief stole your car whilst you were asleep, you wouldn't know until you checked the app. Thatcham approved car trackers, on the other hand, are monitored 24 hours a day by a security centre. That means that no matter what time your car is stolen, they will see it and alert the police immediately.
How does a VW tracker protect your car?

As we've briefly discussed above, a Thatcham approved car tracker has a whole host of features to protect your VW. Take a look at the features of a category S7 car tracker below:
GPS system - to monitor the vehicle's location in real time.

Monitored 24/7 by a security centre - even if you're asleep when thieves strike, operatives at the security centre will alert to a theft.

Vehicle motion detection - thieves may attempt to tow or roll a car, but motion sensing means the system will still alert to a theft.
Thatcham approved category S5 car trackers provide even more protection for your VW, as they come with a driver identification device. This protects your car against the growing threat of keyless car thefts, which highjacks wireless car key signals to open your car. The driver identification device overcomes this, because if the engine is started without the ID device, the system will alert to a theft.
What are the best VW trackers?

Here are some of our best, Thatcham approved VW trackers:
Vodafone Protect and Connect S7
Approved by both Thatcham and VW themselves, this car tracker has a great range of security features to protect your car. It's monitored 24/7 by Vodafone's Secure Control Centre who can monitor your vehicle's location in real time and liaise with police. It has UK and European cover, and you can also track your vehicle on your PC or smartphone.
Shop it here.
MetaTrak S5 VTS
The MetaTrak S5 VTS car tracker is another Thatcham approved and VW recommended car tracker. It has 24 hour monitoring, so theft will be detected immediately. It also comes with 2 Automatic Driver Recognition tags, to prevent keyless car theft or the swiping of your keys.
Shop it here.
Vodafone Protect and Connect S5 VTS
The Vodafone Protect and Connect S5 VTS is another Thatcham approved car tracker which VW recommends. It uses GPS tracking to locate the car, which is accurate to within 10 metres. It also has Automatic Driver Recognition cards, so if a thief uses keyless car theft or steals your keys, the system will still alert to a theft.
Shop it here.
When you purchase a VW tracker at TrackerFit, we'll install it at a time and place of your convenience, anywhere in the UK! If you need any help finding your perfect car tracker, just give us a call on 0800 756 5100 and we'll find one that suits your needs.