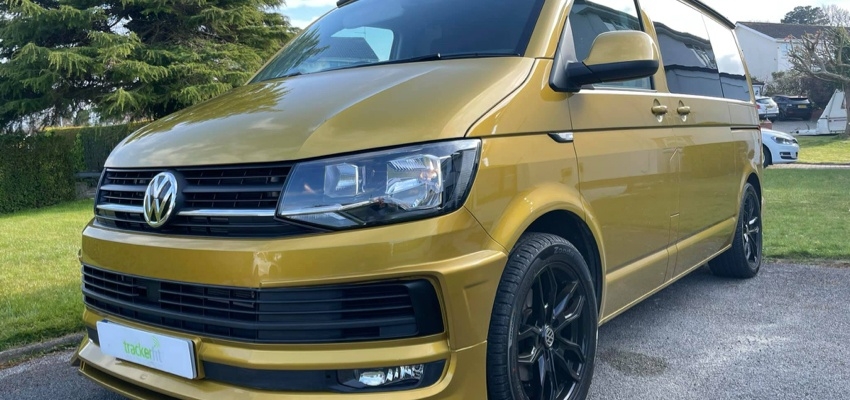 Looking for a tracking system for your van? Then you've come to the right place! Here at Trackerfit, we select an extensive selection of award winning trackers that are suitable for vans and fleet management.
Knowing which device is right for you can be a little tricky. That's why we've put together this handy guide with our two most popular van and fleet trackers, their features and why we recommended them.
Why do you need a tracking device for your van?
Ultimate security & safety

Improve fuel efficiency & driving styles

Reduce expenses

Boost productivity
Tracking your van can help you to combat the risk of theft, see how you could maximise your fuel consumption and recover it if it were to be stolen. Whether you have a single van for work or a fleet, installing a tracking device will give you endless benefits.
No matter how many vans you use or the industry you're in, the ability to monitor everything from real time location, mileage, fuel consumption and driver behaviour gives you a serious advantage over your competitors and will create a more efficient company.
Our top-rated fleet tracker

ScorpionTrack Fleet ST70 - £199
The ScorpionTrack Fleet ST70 is a great device for van fleet management. It's suitable for all vehicle makes and models and comes with the following functions:
Live map with vehicle position updates in near real-time

European coverage

Unique driver login allowing drivers to manage their own mileage

High quality yet affordable (20p/day per vehicle*) system

Simple installation with unique 'plug and track' technology

Manage drivers and vehicles with precision

Increase productivity, save time and money

Unique driver comparison allowing drivers to compare KPI statistics against other drivers promoting driver efficiency and safety
For all its features, this tracker comes at a very reasonable price meaning you can buy multiple for your fleet without breaking the bank. Take a look at some more info on the ScorpionTrack Fleet ST70 here: https://www.trackerfit.co.uk/stolen-vehicle-trackers/cat-5-trackers/scorpiontrack-driver-s5-vts.html
Our top-rated van tracker

Meta Trak S5 VTS has the highest level of Thatcham accreditation possible for tracking devices in the UK. This means that it comes with some impressive features, is suitable for all makes and models and is insurance approved.
It's special features include ADR tags, Geo fencing and optional immobilisation which will take your vans security to the next level. Other features include:
2 x Automatic Driver Recognition (ADR) tags

Live tracking

24/7 control room monitoring

Instant alerts to your phone

UK & European coverage included as standard

Low vehicle battery alert

Geo fencing

Optional immobilisation feature
Although the Meta Trak S5 VTS is priced higher than the ScorpionTrack Fleet ST70, it's excellent value for money. With this tracker, you get security features that will give your van ultimate protection and have the peace of mind knowing that Meta trak is one of the best brands for tracking systems in the world.
Price includes: Nationwide installation at home / workplace fitted by a Meta Trak approved engineer.
Find out more about the Meta Trak S5 VTS here:https://www.trackerfit.co.uk/stolen-vehicle-trackers/van-trackers/meta-trak-s5-vts.html
Manage your vans with a GPS vehicle tracking system!
Take a look at our full range of fleet trackers and van trackers using the buttons below.
Van Trackers: https://www.trackerfit.co.uk/stolen-vehicle-trackers/van-trackers.html

Fleet Trackers: https://www.trackerfit.co.uk/fleet-trackers.html