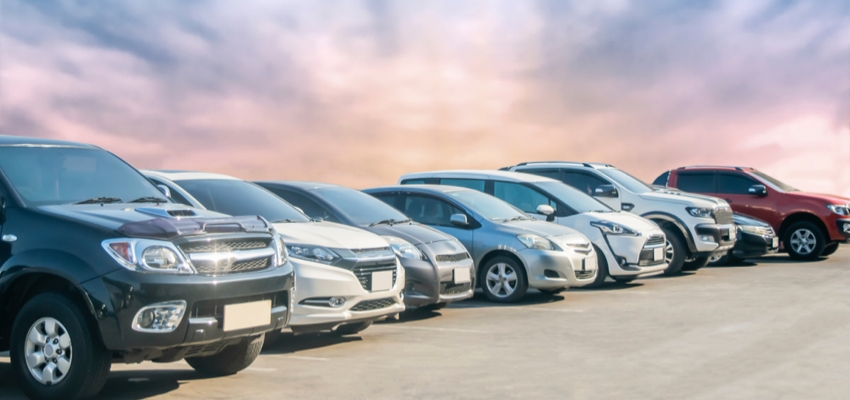 The car industry is in the midst of cleaning up its act as manufacturers are beginning to embrace electrification. That means a lot of hybrid and electric models are set to arrive on the scene, as well as some impressive traditional petrol engine cars!
Some of 2020's best releases have already had the covers pulled off, but there are still plenty of big debuts to be excited about this year. We'll be taking a look at our favourites from the year so far, and some of our favourites yet to come!
Supercars
Maserati MC20

This beauty was unveiled as a concept way back in 2014, and after a lot of testing and anticipation, it's finally going to become a reality in 2020! Maserati was supposed to reveal the MC20 in May, but due to the coronavirus, the release date has been delayed to September.
From the photos we've seen so far, it seems like the sports car will feature a retro design, but that's just speculation. All we know for sure is that it will have a turbocharged V6 engine with hybrid and EV versions to follow. It's safe to say that we have high expectations for this one!
Lotus Evija

It seems as though Lotus is back with a bang! They've revealed their plans to start production on Britain's first-ever electric hypercar, the Evija this year. A near £2m marvel with a speed of 0-184mph in under nine seconds and a 70kWh battery provides the range for up to 250 miles. It's certainly ambitious, let's hope they can pull it off!
McLaren 765LT

McLaren have revealed its latest supercar, and it's all about the power (as if they needed any more)! They describe the 765LT longtail as radical, relentless and reborn. It's basically an improved version of the 720s, featuring carbon fibre body parts and innovative aerodynamics making it lighter and faster!
Everyday
BMW M3

Although there are lots of electric cars on the scene right now, petrol powered cars are here to stay for a while yet. The next in line for BMW is their M3 saloon which offers a TwinPower Turbo inline 6-cylinder petrol engine offers power up to 431hp! The powerful M engine has either the manual six-speed gearbox or the seven-speed double-clutch automatic transmission. Although this should be well into production right now, it's unlikely it'll arrive at dealers until early 2021. If you're a BMW lover, this is certainly one worth waiting for!
Corsa e

2020 has probably brought about the biggest changes to the Corsa line up since the car released in 1982. With Vauxhall planning to offer all-electric models for all of its vehicles by 2025, the Corsa e was certainly a great place to start. With an electric WLTP range of 209 miles and 134bhp this has led many long-time Corsa lovers to convert to Vauxhalls all new electric counterpart. The familiarity and ease of use of the Corsa are exactly what Vauxhall have again captured in the Corsa e. With Vauxhall not trying to reinvent the wheel they may even be able to entice the most tentative customers into the world of electric ownership, which surely can't be a bad thing!
Seat Leon

The current Leon remains the best in class 7 years after its launch, which shows how successful their formula is, so they're not about to change that! If the upgrade from the previous Seat to the current one is anything to go off, the new Leon is set to be even more technologically sophisticated, practical, lighter and more powerful. It's said to be based on the latest VW Golf in terms of technology and the Mk8 Golf's strategy of improving their current recipe.
If you're thinking of investing in one of these show stoppers in the next year, you'll want to keep it safe with a tracking device! Having a car tracker has a ton of benefits, in fact, your insurer will ask whether you have it installed when buying car insurance. It's important to find the tracker that best fits your car, check out the links below for more information.