Motorhomes are a valuable asset but sadly they are also a regular target for criminals due to growing demand. Motorhome theft is on the increase, not just in the UK but also abroad whilst people are on holiday - where it can sometimes much more difficult to act quickly and make progress when your motorhome is stolen.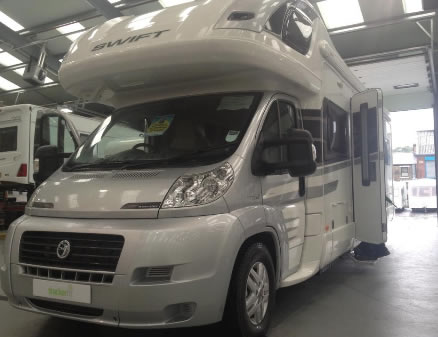 The owner of a 2012 Fiat Ducato Motorhome recently approached us looking for a motorhome tracker and asking for advice on how to safeguard his motorhome in the UK, and whilst abroad. We understood how important the security of this motorhome was for our customer, and advised them to use the SmarTrack Protector Pro as their Motorhome tracker.
Around 1,600 and 4,000 caravans and motorhomes are stolen in the UK each year, usually filled with happy holiday memories it can be a very distressing time if your motorhome is stolen. Using the SmarTrack Protector Pro as your motorhome tracker makes perfect sense, it comes with European coverage as standard as well as many other fantastic features, including:
Monitored 24/7 by Smartrack Secure Control Centre
GPS + GSM Technology
Motion Sensing Alerts (Monitors un-authorised movement)
Battery back-up + Battery disconnect alerts
European coverage as standard
3 Year Warranty on this product
British Manufactured
This system can be transferred onto your future vehicles - saving money!
We offer free nationwide installation on our motorhome trackers and can come to your home or your office, if you're looking for a motorhome tracker to protect your motorhome then look no further than the SmarTrack Protector Pro. Still not sure? Call us on 0800 096 3092 for free advice!