The compact nature of motorcycles is certainly one of their main advantages, it makes it possible to filter through traffic, easily travel with your bike, and parking in tight spaces a breeze! But, it can also have some downsides, namely that it makes motorbikes easier to steal. There are however several precautions that motorbike owners can take in order to protect their pride and joy from falling into the hands of thieves, and installing a motorbike tracker is one of the most effective.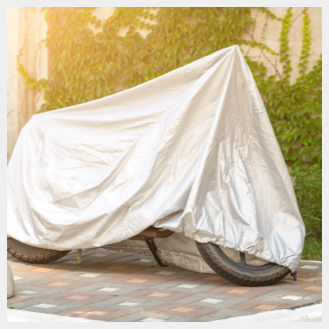 How do I shield my motorbike from theft?
The general advice, that you've most likely already heard, usually consists of urging motorbike owners use key locks, disc brake locks, cover their bikes and store them inside whenever possible. But there's not always time to properly cover you bike and find a convenient and safe place to lock it up, plus many motorcycle owners do not have the luxury of a garage to store their bike in whilst at home. But don't fret, as a GPS motorbike tracker is a catchall solution…
Why install a motorbike tracker?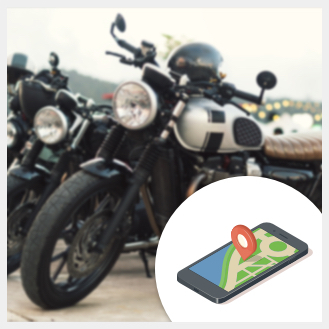 A Thatcham approved motorbike tracker from Trackerfit is a convenient and practical option that will give ultimate peace of mind, knowing that your motorbike is automatically protected and monitored every hour of the day and night. All of the motorcycle trackers we offer come with 24 hour monitoring, which means that a control centre will be aware of any suspicious or unusual activity immediately. And with GPS tracking and motion/vehicle sensing technology, this activity will never go unnoticed. If thieves ever did attempt to steal your bike, the control centre would track down your motorcycle and work with law enforcement to recover your bike. This means you can relax in the knowledge that your motorbike has ultimate protection. Plus, if you're a motorbike owner who travels to Europe frequently, whether it's for work or pleasure, you'll be pleased to know that we even offer trackers which include European coverage, such as the British Tracking systems Motorcycle Tracker.
Get in touch today!
Don't let fear of theft prevent you from getting the full potential out of your motorbike, give us a call today to find out more about how a GPS tracker can shield your bike from theft.