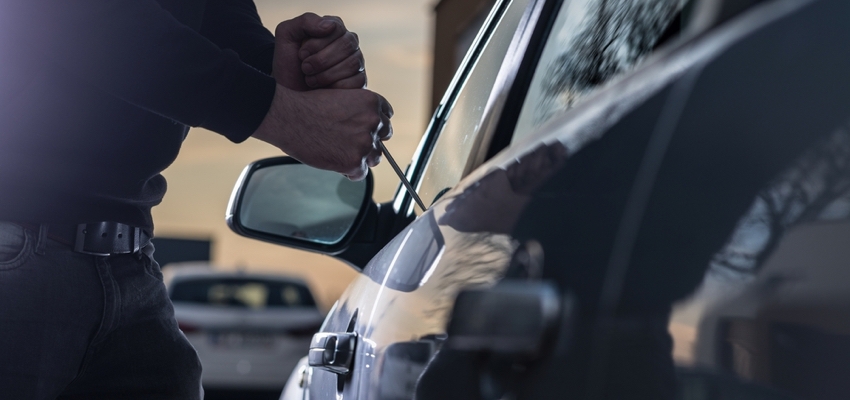 While car security has evolved to the best it's ever been, car thieves are smart, and the DVLA reported 56,288 car thefts in 2019 - which is 154 cars a day.
Some cars are more prone to theft, which usually comes down to the value of parts or the ease of which car thieves can sell them.
Is your car more likely to get stolen? Find out as we run through the top ten most stolen vehicles in the UK.
The Top 10 Most Stolen Cars in the UK
1. Ford Fiesta – 2,384
2. Land Rover Range Rover – 1,917
3. Volkswagen Golf – 1,331
4. Ford Focus – 1,200
5. BMW 3 Series – 1,042
6. Vauxhall Astra – 836
7. Land Rover Discovery – 791
8. Mercedes-Benz E Class – 612
9. BMW 5 Series – 506
10. Audi A3 – 456
Popularity & Keyless Technology Are the Driving Factors

When looking at the data, it appears model popularity and high-value cars with keyless technology are the main factors for thieves stealing a particular car.
This is unsurprising, as the Ford Fiesta is the best-selling car in the UK and has been for the past decade. Demand for parts is always going to be there, so it's the most common car to target.
Other more mainstream models on the list include the Volkswagen Golf, BMW 3 Series and the Ford Focus.
This luxury car is second highest on the list, and there are strong links to keyless technology fobs. Thieves use these fobs to unlock the car and manipulate the diagnostics system, which allows them to start the car.
Other carts with keyless technology include the BMW 5 Series, Land Rover Discovery and Mercedes Benz E-Class.
'Government stats also suggest there is less than a 50 percent chance of a nicked car being returned to the keeper' - This Is Money.
How Do We Improve on Those Stats?

Vehicle owners can minimise the risk of their car being stolen by using a GPS tracking device - which are effective with or without keyless fob technology. The devices alert police the car has been stolen, which means they can be recovered within an hour.
Telemetrics released stats from their vehicle recoveries in January 2019. They recovered six Land Rovers amounting to a total recovery value of £1,323,162. The Land Rover is a car high on thieves' shopping lists. Tracking devices also lead police to a chop shop after a Land Rover Discovery was stolen.
'Overall, SmarTrack, Autowatch and Clifford tracking devices helped police recover 16,479,601 worth of cars in 2019' - Telemetrics.
View Our Tracking Devices
Tracking devices can be attached to any make or model of car - and even agricultural machinery and lorries. No vehicle type is off a car thieves list, so it's important to be diligent. In the Telemetrics report, they note recovering a mini-excavator. View our range of trackers here.