Our team have years of experience when it comes to the recommendation and installation of Mercedes trackers. Highly skilled and fully qualified our engineers can quickly and efficiently install your Mercedes tracker - giving you peace of mind that your Mercedes is protected from theft.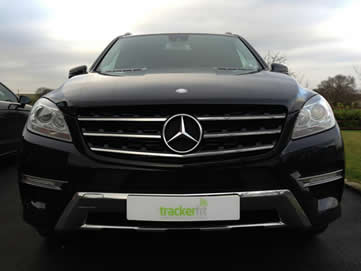 We recently had an enquiry from someone looking to purchase a tracker for their 2013 Mercedes ML; after discussing the various options the customer chose to use the SmarTrack Protector Pro for their Mercedes tracker.
The SmarTrack Protector Pro is a perfect choice for a Mercedes tracker, it's an insurance & Thatcham CAT6 approved proactive GPS + GSM vehicle tracking system.
If you use the SmarTrack Protector Pro as your Mercedes tracker and your Mercedes later gets stolen, SmarTrack will establish the exact location of you car using the latest in GPS technology and highly detailed mapping screens. They will also liase with police and recovery services providing regular location updates until your Mercedes is located and recovered.
Other features and benefits of using the SmarTrack Protector Pro as your Mercedes tracker include:
Monitored 24/7 by Smartrack Secure Control Centre
GPS + GSM Technology
Motion Sensing Alerts (Monitors un-authorised movement)
Battery back-up + Battery disconnect alerts
European coverage as standard
3 Year Warranty on this product
British Manufactured
This system can be transferred onto your future vehicles - saving money!
Our customer was incredibly satisfied with their Mercedes tracker and the installation was quick and hassle free! If you're looking for a Mercedes tracker then look no further than the SmarTrack Protector Pro - a highly advanced tracker which is insurance and Thatcham CAT6 approved.