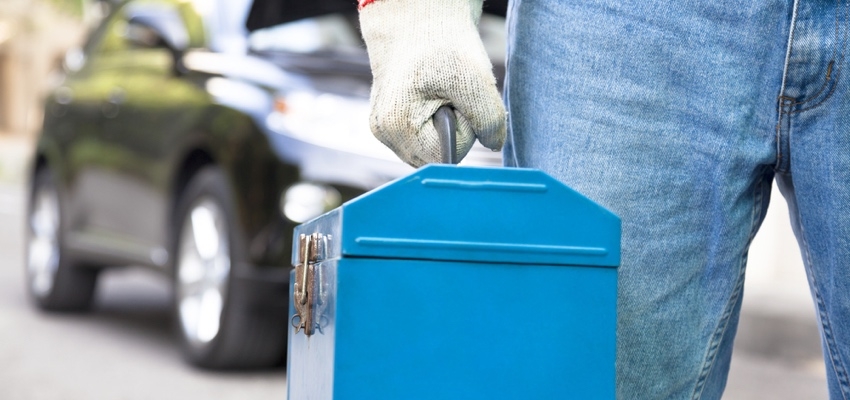 TrackerFit has a team of Thatcham approved expert installers who will fit any car tracker purchased from us for FREE, at a time and place of your convenience. How about that for service? Keep reading to find out more about how we fit car trackers and what you can expect.
Why You Should Use Our Installation Service, Not Do It Yourself

Car trackers can be quite a substantial investment, which is why you want to make sure they are fitted correctly. Whilst some car trackers can be relatively simple to install, others can be more complex, as they require hardwiring into the engine itself. A novice could cause damage to their car by attempting to do this themselves, so it's normally best to leave it to the experts.
Equally, car trackers use different types of signals and frequencies to track the vehicle. This includes GPS, GSM and VHF. The type of signal may dictate whereabouts on the car your tracker can be placed so that its signal is not blocked. Car trackers also use different power sources, which can dictate where they are placed in the car. Our expert installers know all the ins-and-outs of our different car trackers, so they can choose the best location for your tracker.
If the car tracker is fitted incorrectly, its functionality will be compromised or your car itself could be damaged. That's why it's best to leave it to the experts rather than attempt it yourself - plus our fitting service is free, so why not take full advantage?
Expert Installers

We have a team of expert installers, all of whom are Thatcham approved engineers in recognition of their training and expertise. Our team can fit car trackers on any make or model of car, as well as van, campervans, motorbikes and other vehicles. It doesn't matter whether it's a Maserati or a Mitsubishi - we've worked on them all.
We'll then arrange a time and a place of your convenience to come and fit your car tracker for free. We'll come to you anywhere in the UK, so that could be at home, work or one of our garages.
Fitting the Car Tracker

The process of fitting each car tracker will vary according to whether it's a plug and drive tracker, hardwired tracker or a battery powered tracker. You'll also need to ensure that the tracker's signal is not blocked and that it is well-hidden if it is for theft-prevention. Our friendly installers will talk the whole process through with you and help you to choose the best location for your tracker.
Plugin trackers are the easiest to install, which only require the car tracker to be plugged into the OBD connector and then it's ready to use. However, whilst it's the easiest to install it's also the easiest to find and destroy for thieves, which you should bear in mind when purchasing one.
Hardwired trackers are more complex to install, as they are connected to your car's electrical system. This means that they are also more well hidden and harder for thieves to remove.
Finally, battery powered car trackers can be placed anywhere in the car, as they don't require a power source. Just remember that you'll have to take the tracker out every now and then to recharge the battery, so it should be somewhere accessible.
Unrivalled Service

Here at TrackerFit we pride ourselves on providing excellent customer service and making your journey as easy as possible from choosing your car tracker, to installing it. If you don't believe us, just check out some of our reviews on Trustpilot.
Our installation service is completely free when you purchase any car tracker from us. We will install your car tracker anywhere in the UK at a time of your convenience, whether that's at home, work or one of our garages.
When you purchase any car tracker from TrackerFit, you receive free installation as standard. Take a look at some of our trackers below.