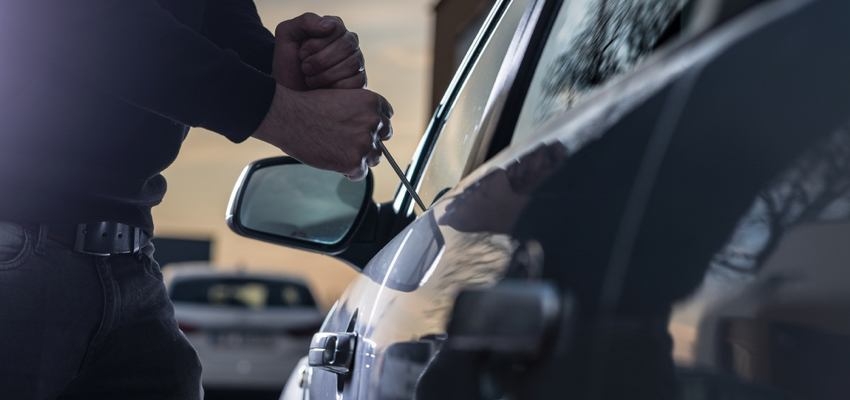 A lot of us are still working at home as lockdown restrictions ease. And as we start to leave the house more and leave our cars at home, we need to consider the chances of theft and how we can prevent it.
Here are two articles where we've discussed car theft during the Covid-19 pandemic:
The facts are that whether there's a pandemic or not, our cars remain a target for thieves. Here are 6 ways you can keep your car safe when it's at home.

1. Get a GPS Tracking Device
A GPS is small, but if a thief does notice one, they're more than likely to leave the car because giving away their location is a one-way ticket to jail. If a thief does manage to steal your vehicle, the GPS will track their location, making it easier for police to retrieve your car.

2. Turn Your Wheels
If you're parking on the kerb, you'll need to turn them towards the pavement, if you have a driveway or you're parked next to another car turn them towards the object. It'll mean the crooks have to manoeuvre their way out of trouble. If they clip another car, it could set off the alarm or alert somebody to what's happening. While there's a risk of damage, it'll be at a slow speed so the risks will be minimal. With any luck, the thief will lose their nerve and flee.

3. Get a Steering Wheel Lock
While a thief might miss a GPS tracker or your wheels being turned, they won't miss a steering wheel lock - which is an excellent visual deterrent. Most thieves will move onto the next car if they spot a steering wheel lock, so it's a worthy investment. Cheaper models will be between £25-£50, but prices can go up to £100-150.

4. Signal Blocking Pouch
Keyless car theft is on the rise as thieves mimic the wireless signals transmitted by a car owner's key fob device, meaning they can steal a car in minutes. If you have a keyless car, ensure you buy a blocking pouch, and if you can, turn off the wireless signal when you aren't using the car so the thieves can't tap into it.

5. Window Etching
The service involves etching a unique code and the International Security Register (ISR) logo into the car windows. The unique code is linked to a secure database that all UK police forces can access. It deters theft as etched vehicles are 45% less likely to be stolen and 50% more likely to be retrieved. Window etching is also cheap at around £20.

6. Get Security Cameras
If you're concerned about your vehicle, you could get security cameras installed at your property. You'll want to get cameras that give a clear picture and keep them out of reach if you can. You can also use signs that tell the thief they're being watched, which should put them off.
Is Your Car Safe?
If you think your car may be at risk from thieves, you should take action right away. Think about where you live, how safe your neighbourhood is and whether you have access to a drive or a garage. If you want to explore getting a vehicle tracker, visit our vehicle trackers page to view our range.