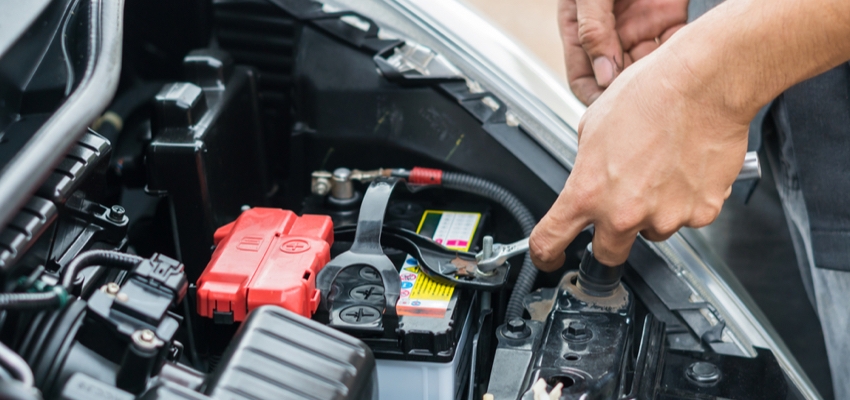 The benefits of having a car tracker are endless! They prevent theft, reduce your insurance costs and your running costs. But if you're on this page, we're betting you already know the benefits and have decided to purchase your own tracking device. Now you're wondering how the installation process works.
It's essential that a vehicle tracker is fitted properly to prevent thieves from disabling it and to make sure it works correctly. The decision to install the device yourself or use a professional depends on the type of tracker you have and how well you know your way around a car.
Some insurance companies insist that the tracking device is installed by a certified professional, so it's important to check that before you move forward.
We always recommend that you seek the help of a professional installer or at the very least, their advice. However, if you do opt to install your tracker yourself then you'll want to follow these steps.
1. Decide Where to Put Your Tracker

First things first, you need to decide where on your car the GPS tracker is going to be fitted. If your tracking device is for anti-theft purposes, it is important that the tracker is concealed, making it hard to find and remove.
Keep in mind, that the tracker should be able to pick up direct satellite signals, so you'll need to choose a place that is hidden and secure but without any obstacles. If you choose an area with obstacles that can block the satellite signals, your tracking device won't work to its full potential.
If your tracker is battery-powered, it'll need to be placed somewhere that has easy access to a power source for frequent charging. It's also important to note that if you decide to choose a location on the outside of your vehicle, it's a good idea to make sure you have a tracking device that can withstand harsh weather conditions. Alternatively you can buy a waterproof case for the tracker if required.
Here are some locations for you to consider installing your tracking device:
Inside the boot.
Inside the grill.
Attached under the seats.
Inside the glove box.
On the underside of the vehicle.
Behind the plastic internal door panels.
Under brake light cover.
Inside the rear or front bumper.
Inside the speaker.
Behind the radio.
The last thing you want is your tracking device moving or falling off whilst you're on the road, so consider using tape, velcro or a zip tie to hold it in place.
2. Connect Your Device to a Power Source

There are 2 types of GPS tracking devices; battery-powered trackers and ones that need to be hardwired to the car battery.
Using a battery powered tracking device is the easiest option if you decide you want to install it yourself. These devices will need to be charged every so often for them to work, the charging time of a device varies significantly between models.
Connecting the tracker to your car's electrical system means there's no need to recharge. However, the process of installing it is more complicated and varies from vehicle to vehicle. If you're not familiar with the details of your vehicle's wiring then be sure to seek the advice of a professional.
If you decide to go ahead with hard wiring your GPS tracker into your vehicle, you'll need to follow these steps:
Find a continuous 12v-24vDC power source and attach the wiring harness to the tracker transceiver.
Take around an inch of insulation from the wire with the power source and create a loop in the wire with a sharp object.
Also remove an inch of insulation from the red wire on your tracker.
Twist the ends of the red wire on the tracking device and poke through the loop you made on the wire from the cars power source.
Close the loop shut and twist the red wire around it and wrap it in electrical tape.
Next, find your cars ignition wire and connect it to the white wire on the tracking device.
Lastly, connect the tracking device's ground wire to the ground wire of your vehicle.
3. Download the Tracking Software

You'll need to set up the vehicle tracking software to complete the installation process. Each tracker will have its own unique software and installation process, which you can find in your instruction manual.
After you've installed your tracking device and downloaded the software, you need to check that the GPS is working properly and communicating with your computer or phone. You should have on screen instructions on your providers website. You can then use a mobile app to view the location of your car anytime, anywhere!
Looking for an Installer?
If you haven't purchased a tracker yet, we have lots of vehicle trackers available for you to choose from and installation is included in the price! We also have a team of nationwide thatcham approved installers should you need them.