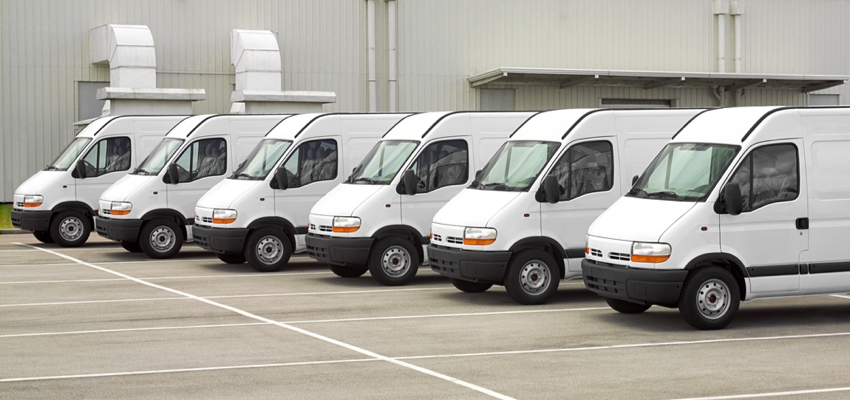 Companies are constantly on the lookout for ways to improve their efficiency and time management in day to day dealings, and the installation of a fleet tracking system can provide the perfect solution.
GPS Fleet trackers are revolutionising the way fleet management companies conduct business, improving productivity and organisation tenfold with the help of advanced technology.
While efficient fleet management is crucial to the success of any transportation or distribution company, it can be extremely challenging.
What is fleet management?
To put it simply, fleet management is when a business that needs a fleet of vehicles to operate, requires organisation to function effectively. The ultimate purpose of fleet management is to improve efficiency and productivity of your vehicles, in turn improving customer satisfaction. Let's not forget increasing driver safety and keeping costs low too.
This means managing your fleets operations, performance and maintenance, which most companies find easiest with the help of a telematic system. Fleet management also includes:
Maintenance and repair of vehicles

Fuel use

Environmental impact

Driver behaviour

Employee management

Risk assessment and accident management
The benefits of using a GPS fleet management system

So what areas of your business can benefit from the use of a fleet tracker?
Effective fleet management minimises the risks associated with having a fleet. It aids vehicle maintenance, safety, security, promotes productivity and allows a business to operate smoothly. Your company fleet, however small, act as representatives of your business and a tracking device can helpfully provide you with in depth information on each vehicle to ensure you run a tight and secure operation.
Improved fleet performance
Your company fleet, however small, act as representatives of your business and a tracking device can helpfully provide you with in depth info on each vehicle to ensure you run a tight and secure operation. Trackers can accurately monitor everything from the car's speed and direction to even its fuel usage - allowing you to economise and streamline business performance on the go and at your own convenience. Location tracking will allow you to know where each vehicle is located, giving you better visibility over your business. It can also help you create route optimisation, saving you time and money.
Total assurance can be hard to come by in business, but a fleet tracker can provide peace of mind in spades by keeping fleet managers regularly posted via minute by minute updates relating to location, traffic warnings, customer reports and much more.

Lower your business costs & prevent theft
One of the many advantages of equipping your fleets with a tracking device is that you will save vast amounts of money in many areas of business. Investing in a fleet tracker allows you to be more tactful and economical with all manner of company expenses since you can monitor and reduce any problem areas when it suits you, such as fuel consumption and reclaiming mileage. What's more, since your company will promote lower levels of risk as a result of your new found security, you will be able to enjoy low insurance premiums due to the small risk of car damage or theft.
Vehicles are essential and valuable assets to any business, so when they get stolen it can be detrimental. Through fleet tracking, businesses can recover lost or stolen vehicles with the real-time location data displayed by a GPS system.
All of this allows you to save on company money where it really matters, such as potential vehicle loss, repairs and improvements.
As well as keeping your vehicles in check, fleet trackers can also help streamline your workforce by allowing you to monitor the whereabouts of your staff members at any given time. The act of manually tracking down and corresponding with a team of drivers is impractical and time-consuming which is why the tracking device simplifies proceedings by informing you where your drivers are stationed in the UK and where they are going. Not only does this help to encourage trust in employer - employee relationships, but it is crucial to company security and overall administration, particularly in the event of a stolen vehicle or misplaced goods.
Through driver data, you can see which of your fleet drivers are safe on the road and which ones are not. This will allow you to improve their driving standards by using incentives that encourage them to drive safer, or giving them a crash course on driver safety and company expectations.

Improve customer satisfaction
If the activity of your fleet is customer-focused, then fleet management is imperative. By improving the efficiency of your fleet and using real time GPS tracking, you can improve delivery times and reduce wait times for your customers.
For example a courier company that uses GPS data can provide its customers with real-time delivery updates and shipping notifications. You can let customers know where their parcel is in transit, but it can also notify them when their parcel has been despatched or delivered.
The long-term rewards to using a fleet tracker can make a world of difference to business takings and company productivity in general. However small or large your fleet, your company can benefit tremendously from the installation of a fleet tracking device. TrackerFit offer a wide selection of fleet trackers to suit every business need, regardless of size or industry. Take a look at the versatile range of fleet tracker systems on offer and see what this revolutionary device can do for your business.
For more information on our range of fleet trackers and how they can help your business, call us on 0800 096 3092 today!