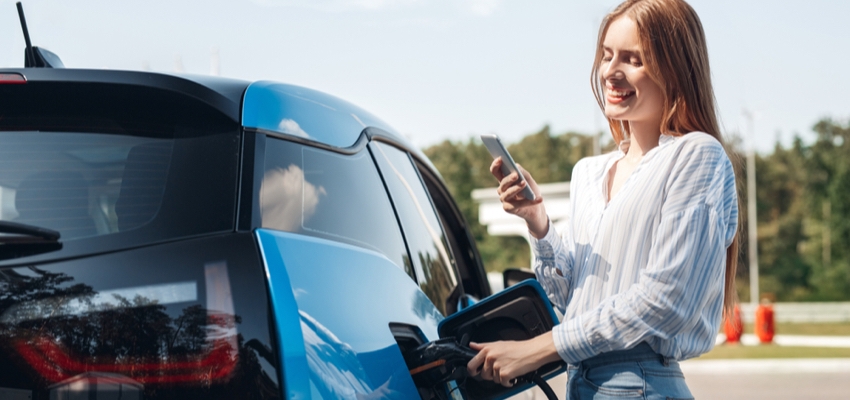 There are many benefits to owning an electric car, both for the user and the planet. Emissions are lower, fossil fuel usage is avoided, and operating expenses are far less than with the traditional internal combustion engine. It's no wonder that electric, hybrid-electric and plug-in hybrid vehicles are becoming increasingly popular - in fact these cars make up 14.7% of the UK market in 2021.
With more people investing in electric cars, there is an ever growing demand for good GPS trackers to help protect those investments.
The benefits of getting a tracker for your electric car
Monitor your vehicle 24 hours a day

GPS car tracking allows users to set parameters for their vehicles, so they will receive instant notifications if they are moved outside of the designated area. This is particularly important with electric cars, because they make very little noise and you might not hear if someone moves it outside your house. Additionally, the notification comes instantly, helping you retrieve your vehicle as swiftly as possible.
Trackers can monitor your state of charge

Another brilliant benefit of GPS trackers that are designed for electric vehicles is that they allow you to continuously monitor the vehicle's state of charge (SOC). This means you get another helpful indicator of whether it is time to think about charging, and you can effectively plan whether a journey will be possible without stopping to locate a charging station.
Optimising your trips

Making a trip in an electric car is different to making a trip with a traditional fuel-burning car. Charging stations for electric cars are becoming more prominent, but remain far behind petrol-pumping stations throughout the country. This means you have to carefully plan and optimise your journeys, catering for that need to charge along the way. GPS tracking can assist you in mapping a travel route that maximises the efficiency of your electric car, and factors in stops at a recharge point en route. Trip optimisation with a GPS tracker can be helpful in many ways by enabling you to plan for the shortest driving time, the fewest miles, and adequate access to charging stations on the way. This helps you to save time and money, and will eliminate frustration when travelling. You won't find yourself becoming stranded without access to a charging point if you have planned adequately using a GPS electric car tracker.
Reduces electric car insurance premiums

Having a tracking device that is Thacham approved installed on your car can significantly decrease your insurance premium. It also opens up more options from providers that won't insure an electric car without a tracker.
We recommend using a Thatcham approved s5 or s7 tracker, take a look at a few of our favourites below.