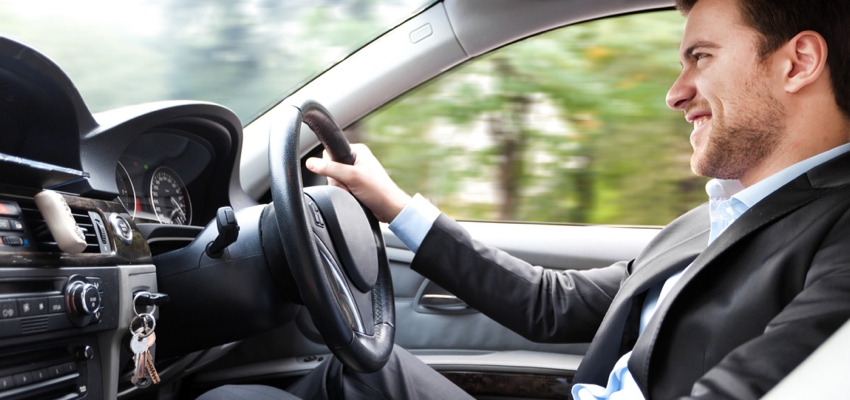 Vehicle tracking can be beneficial for both employer's and employees, so it's not uncommon for company cars to contain a tracker. The data they produce can improve efficiency, reduce costs and help keep employees and assets, safe.
However, laws around vehicle trackers are often misunderstood which can lead to them being misused. This could be seen as an invasion of privacy, but thankfully there are laws in place to protect you. If your work vehicle is tracked by your employer, then it's important that you understand your rights so you can ensure that these laws are being followed.
UK Laws for Vehicle Tracking

Company vehicle tracking devices produce data about the use of the vehicle by its driver. The way this data is used must comply with several areas of legislation regarding data protection, employee rights and human rights. Specifically, The Human Rights Act, The Data Protection Act 1998 and GDPR 2018, which you may want to familiarise yourself with.
In 2018 the UK government increased the penalties for failing to protect personal data. This means that businesses can still store personal employee data on secure servers and use it to improve their business, but they need to check that they have the proper consent to gather, store and process that data. In other words, your employee must get your consent before they install a tracker to your vehicle.
The new laws regarding personal data state that data must be:
processed lawfully, fairly and in a transparent manner

collected for specified, explicit and legitimate purposes and not further processed in a manner that is incompatible with those purposes; further processing for archiving purposes in the public interest, scientific or historical research purposes or statistical purposes shall, in accordance with Article 89, not be considered to be incompatible with the initial purposes

adequate, relevant and limited to what is necessary in relation to the purposes for which they are processed

accurate and, where necessary, kept up to date; every reasonable step must be taken to ensure that personal data that are inaccurate, are erased or rectified without delay

kept in a form which permits identification of data subjects for no longer than is necessary for the purposes for which the personal data are processed

processed in a manner that ensures appropriate security of the personal data, including protection against unauthorised or unlawful processing and against accidental loss, destruction or damage, using appropriate technical or organisational measures
This can be difficult to understand but we've made it simpler for you below.
What Can Your Employee Use Tracking Data For?

It's completely legal for your employer to track your company vehicle, but any data collected must only be used for management purposes. They are NOT to be used to check up on you or observe your behaviour whilst at work.
If your company is using the data collected to monitor employee behaviour then they will be in breach of vehicle tracking laws so make sure you're aware of what information is monitored and when.
Tracking Outside of Work Hours

Many people use their work car for personal use, don't be put off doing this just because there is a tracker installed. The vehicle tracker is legally not allowed to be turned off when you're driving outside of work hours. There should be a privacy button that you can press to turn off the data collection and ensure that you are not being monitored outside of your working hours.
What Do You Need To Know?

Make sure your employer explains in detail what type of vehicle tracking system is being used and how it works

The precise nature of the information that it provides

The reason as to why the company has chosen to implement a company vehicle tracking system

Where the privacy button is if you use the car for personal use
Hopefully, this has helped you to understand your rights as an employee when it comes to vehicle tracking.
If you're a business owner and are thinking of investing in vehicle trackers, we have a page to tell you