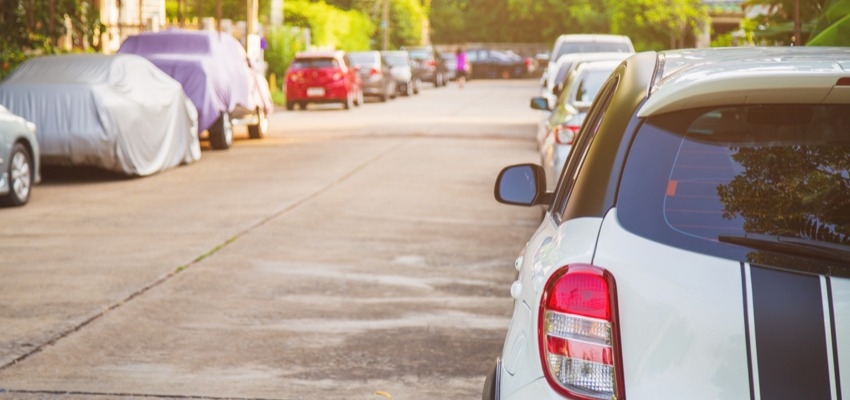 Car theft numbers have risen 60% in the last three years, a fact experts put down to decreasing numbers of police on the streets.
It makes sense, the less police presence, the more likely you are to get away unscathed. With many UK workers still furloughed or working remotely, their cars are prime targets for thieves who are 'window shopping' for potential steals.
Because of a lack of movement of the cars themselves, thieves can get a better idea of when cars are static for long periods. And as people increase their exercise limits but leave their vehicles at home, it's a prime opportunity for thieves to monitor and steal.

The Midlands is the Car Theft County
Car thefts aren't up in all parts of the country, Wiltshire reported a 79% decrease and Humberside reported a 36% decrease.
However, Staffordshire reported a 54% increase, the West Midlands saw a 45% increase and Nottinghamshire saw a 50% increase.

Thieves Are Getting Smart
Thieves are finding more sophisticated ways to steal cars, such as the keyless technology fobs they use to steal keyless cars. They're also getting quicker returns on stolen vehicles, which means they can steal more and make money quicker than usual.
Many car owners think that parking a car outside their house or on a drive is a deterrent to thieves, but this doesn't seem to be the case.

How to Prevent it
Car owners are being advised to keep their keys out of sight, as opportunistic thieves may see a window or door open and rush inside to claim them.
Owners are also being advised to keep their cars in well-lit areas and use CCTV, garages or wheel locks to prevent thieves from stealing their vehicles.
With the recent lift of restrictions for non-essential retail, it should be fairly easy for those of us who are still spending large amounts of the day at home to pick up a preventative measure.

Get a Tracker
Unfortunately, any car can be stolen with the right equipment and know-how, so it's best to get a tracker. A tracker will help the police to locate your car as soon as it's stolen, meaning recovery chances are much higher than cars that don't have such technology.
Here are five tips for keeping your car safe while you're isolating, out exercising or working from home:
Keep your keys out of sight, not in windows or anywhere near your front door. Also, ensure you have the preventative equipment for keyless cars, like a Faraday pouch.

If your keys are wireless, turn the wireless signal off to prevent thieves tricking the key system. If there isn't a direct switch, contact your manufacturer.

Fit the vehicle with a tracking device, if your car is stolen there's a better chance of getting it back.

Park in a defensive way, if you have several cars in your home you can block each other in.

Buy a physical deterrent like a wheel lock as most modern thieves are equipped with technology, not tools.
Further Reading: What is Keyless Car Theft?