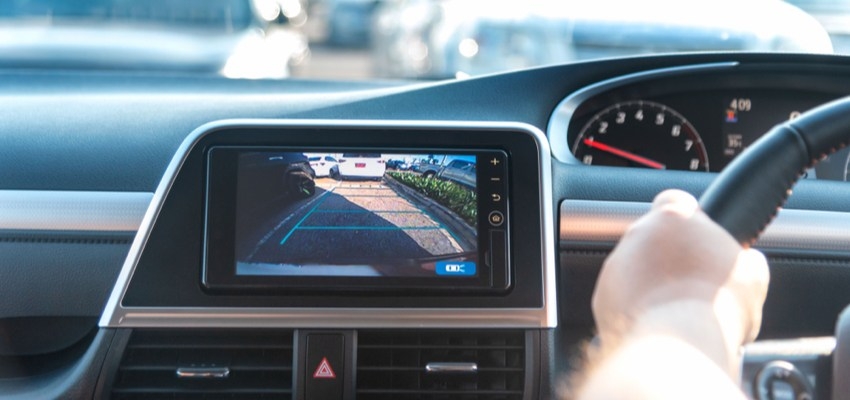 Every year, car manufacturers bring out new and exciting features to add to the wow factor of their latest models. But at the end of the day, the most important feature your car can come with is those that keep you safe whilst on the road.
Thanks to emerging technology, car accident rates are continuing to decrease year on year. In an effort to keep these numbers low and improve vehicle safety, car manufactures are continuing to adopt the latest technologies to help you avoid a crash.
If you're looking for a new car in 2021, it's a good idea to consider one with active safety systems such as forward collision warning, automatic braking and adaptive cruise control.
New Safety Features
Forward Collision Warning

As the name suggests, this feature detects objects in your path, whilst driving forward. It will then alert the driver, allowing them to avoid a collision. This technology works for other cars, pedestrians and other options.
Vehicles such as Lexus, Chrysler and Jaguar (just to name a few) come with forward-collision warning.
Automatic Emergency Braking
Cars with automatic braking must also have forward-collision warning. As before, it'll provide visual and audio warnings to the driver, and if the brakes are not applied in time the brake assist will immediately stop the car.
Some vehicles come with Rear Automatic Emergency Braking, High-Speed automatic Emergency Braking, City Automatic Emergency Braking and specific Pedestrian Detection.
Lane Departure Warning

This feature monitors your position when driving in lanes along with other vehicles around you. It will alert you to cars changing lanes or approaches you so there are no bumps or accidents.
Adaptive Cruise Control
A popular feature in new cars for 2021, adaptive cruise control allows you to set a specific speed and following distance from the car in front of you. If you reach the minimum following distance you inputted, the car will automatically slow down to maintain a safe stopping distance.
Safest Cars On The Market
Lexus ES

Voted the safest hybrid and electric car of 2020, 2021 Lexus models come equipped with the Lexus Safety System Plus. This is the ultimate mix of tech to prevent accidents and keep you safe.
This includes front crash prevention with auto emergency braking, intelligent high beam system, lane departure warning and adaptive cruise control.
Toyota Yarris
The Toyota Yarris has always been a favourite in the UK, and the latest version is a small car with some big safety features and is good value for money.
It comes with automatic park, a pre-collision system, lane assistance, adaptive cruise control and emergency steering assist just to name a few!
Mazda MX-30

The MX-30 is Mazda's first electric car and is a super safe SUV perfect for urban use. Thanks to it's active, passive and battery safety measures expertly integrated, it scored top marks for protecting passengers in a collision and was also found to cause minimal damage to other cars in an accident.
There are hundreds of other makes and models that will come with a long list of safety features in 2021, whether they be standard or optional. When shopping around, be sure to look out for the features above to keep you as safe as possible on the road.