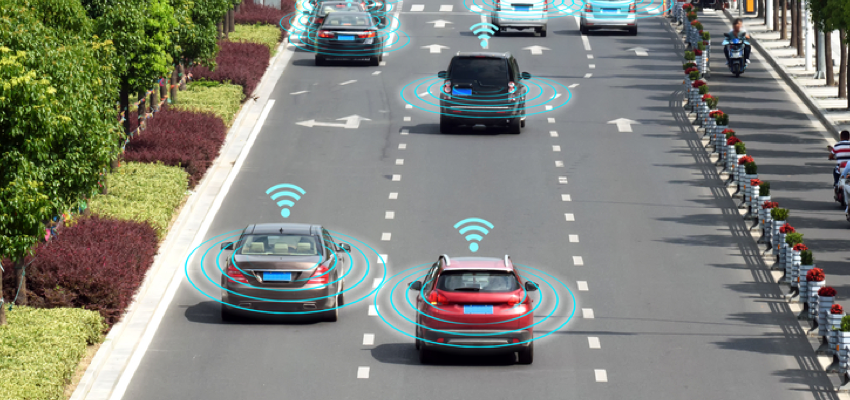 The seatbelt was a revolution in the 80s; now it looks a bit outdated. Technology has bought car safety on leaps and bounds in the past ten years.
Now we have sophisticated equipment that protects both the human and the car. Here are our favourite pieces of kit:
1. Autonomous Emergency Braking (AEB)
We've all had to grip the wheel nervously as you feel the car pulling to one side, it happens. But it can cause accidents, and that's why AEB was developed.
Sensors detect how close an object is to the car, and applies the brakes if it senses an object is too close, minimising the risk of an accident. Buying a car with AEB is worth it, especially if you're easily distracted.
2. Adaptive Headlights
Adaptive headlights are sensitive to the movement of your steering wheel, so while regular lights will shine straightforward when you go round a corner, adaptive headlights will curve around to give you better vision.
Adaptive headlights are useful because they don't blind other drivers and are better in poor visibility.
3. Blind-Spot Detection
Sometimes drivers don't adjust their mirrors properly, which results in blind-spots, or perhaps they don't check properly before switching lanes. A blind-spot monitor detects when vehicles are close to your vehicle and gives out a visual or audible warning.
Some systems will also provide resistance if the driver tries to switch lanes when another car is in their blind-spot.

4. GPS Vehicle Tracker
With under half of all stolen cars being recovered and rising vehicle thefts, ensuring your car is traceable has never been more important. Discerning parents can use vehicle tracking, concerned car owners and forward-thinking business owners. Some trackers will even notify the police if your car is stolen.
5. Facial Recognition Software
Yes, your car knows who you are now! Its job is to monitor your face and notice if you're drifting off or not paying attention. The system will notify you, so you can regain focus and prevent any unnecessary accidents.
6. Rear View Camera
Rear view cameras have become more popular in the past five years, and some manufacturers fit them as a standard safety feature. The purpose of the camera is simple; it helps you determine if there are any obstructions at the back and sides of your car. For example, if you're getting into a tight spot and need to judge whether you can fit in without damaging another car.

Is Your Car Kitted Out?
While most of the safety features on this list don't come as standard on most cars, the next 5-10 will see them become more popular. GPS trackers are already accessible, so if you're looking to improve the safety and security of your car, see our range of trackers here.
Other Useful Resources