If you're looking for an efficient, reliable stolen vehicle tracker for your Audi then look no further than the CobraTrak Plus. This Insurance Approved Cat 6 Vehicle Tracker includes European Coverage and Tow Away Alerts, as well as many other fantastic features to give you peace of mind that your Audi is protected from theft.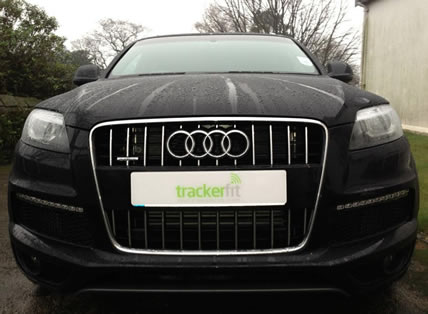 At Tracker Fit we're experts we have years of experience when it comes to providing and installing Audi Trackers. Our Thatcham approved installers are fully trained and qualified in the installation of Audi trackers and have much experience installing advanced tracking solutions of a number of Audi models.
Our team recently installed the CobraTrak Plus tracker on a 2013 Audi Q7, the owner wanted lower insurance premiums, European coverage and peace of mind that his Audi Q7 was protected from theft. The CobraTrak Plus was the obvious choice for this Audi Tracker due to:
Pinpoint GPS tracking

International GSM coverage

European coverage plus Russia and South Africa

Tow-away alert

Thatcham 'CAT6' accredited

Recognised by major insurers
Particularly important to the owner was that the Audi Tracker had Tow Away Alerts which means an alert triggered when motion is detected with the ignition switched off.
The customer was thrilled with the discreet installation of their Audi Tracker. If you're looking for an Audi Tracker then look no further than the CobraTrak Plus.