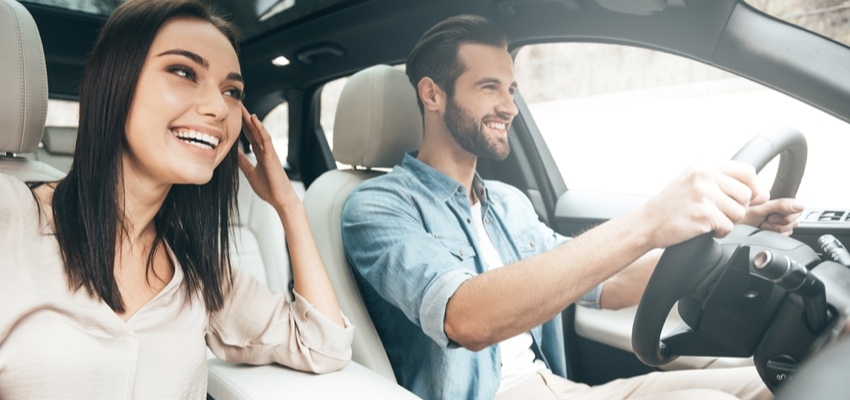 If you've already begun your search for a vehicle tracker, you've probably come across the term 'Thatcham Cat S5' and wondered what on earth it means! Well we're here to explain it to you…
Back in 2019, Thatcham updated their classification for car trackers, changing Cat 5 to Cat S5 & Cat S5 Plus. The classification of Cat S5 Plus can sometimes be referred to as S5 immobiliser. This means that the tracker comes with remote immobilisation as an extra level of security. This allows your car to be immobilised remotely from the secure monitoring station. Cat S5 is the highest rating a car tracker can have, so if you're looking for complete security, it's a good option for you.
If you're considering purchasing aCat S5 trackerfor your vehicle, here are six key facts you should know:

1. S5 is the highest recognised standard of vehicle tracker
The car insurance industry relies on Thatcham Research to set the standards for vehicle tracking technology. Cat S5 is currently the highest recognised specification for car trackers. Devices with this rating use cutting-edge technology to keep your vehicle safe and secure. Categories 6 and 7, in contrast, only need to meet lower specification standards.
Cat S5 trackers, such as theMeta Trak S5 VTS are recommended for high value, high performance cars. As the best group of car trackers on the market, they provide owners with valuable reassurance and peace of mind. Plus, they're approved by the insurance industry, so they can help keep your premiums down.

2. Cat S5 trackers do not rely on your car's ignition
An important factor for Cat S5 trackers is that they can't be disarmed by using the key or fob to start the car's ignition. Instead, Cat S5 trackers such as theScorpionTrack DRIVER S5-VTS use sophisticated automatic driver recognition. This technology detects a signal from a special ADR card within a separate key fob or mobile app. Essentially, this is like having two different keys for your car - and both are needed to operate it.

3. Cat S5 Plus trackers have remote engine immobilisation
Remote immobilisation is the ultimate way to stop car thieves in their tracks! An encoded radio signal will be broadcast to the tracker telling it to immobilise the engine. Once this signal has been received, the thief will no longer be able to restart the engine. It won't kill the engine whilst it's running, but as soon as the vehicle is switched off, it will be rendered inoperable!

4. Cat s5 Plus trackers have level 1 police response
Level 1 is the highest standard of police response available in the UK. It means that when the police are notified of an activation, they will base their response on an assumption that an offence is taking place.

5. Thatcham Research is a global leader in vehicle security
Thatcham , who devises and oversees the approved standards for vehicle trackers, are at the forefront of advanced vehicle technology. The organisation occupies a unique role as Britain's only not-for-profit vehicle research centre. They are world renowned and a member of both Euro NCAP and the international Research Council for Automobile Repairs. So it's safe to say you can trust their categorisation.

6. Cat S5 tackers are only as good as their installation
Even the most advanced Cat S5 tracker systems such as the SmarTrack 5+ with D-iD™ (Including Remote Immobilisation), will fail to protect your vehicle if it's not installed properly! The Cat S5 specification requires Thatcham approved installers to install the trackers to the highest quality standards. That's why it's essential to get qualified and authorised installation from experts such as TrackerFit.
That's our six point guide to Cat S5 trackers. If you've got any questions about car trackers or our range of products at TrackerFit, please don't hesitate to contact us! Call us today on 0800 096 3092.