Maserati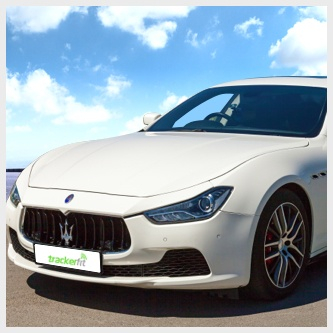 Maserati is a prestige marque on a mission right now, with eight plug-in hybrids and four all-electric models due to launch by the end of 2022.
First out of the blocks, in 2020, will be the Alfieri, a 2+2 which first emerged as a concept at the 2014 Geneva Motor Show. The Alfieri and its convertible sibling will squeeze out the GranTurismo and GranCabrio from Maserati's family, and they'll be joined by a brand-new Quattroporte, a small SUV and an upgraded Ghibli and Levante.
If you are in the queue for one of these incredibly desirable cars, don't forget that they'll be a juicy target for thieves, who may well be stealing to order. Fitting a tracker device is a must if you want to be able to find a stolen vehicle that may be hidden in a shipping container or an underground carpark.
Our trackers are Thatcham-approved, unobtrusive and may even save you money on your insurance premiums. Motion sensors will alert you via computer or smartphone if your car is moved, allowing you to act instantly to protect your new Maserati.
Our pan-European coverage also covers Russia and South Africa, so even criminals who move quickly can be snared. Perhaps the best thing about a tracker is the peace of mind it brings.
Having got that dream Maserati, you really don't want to spend your days wondering how safe it is from theft. Best to join the waiting list for a stunning Maserati Alfieri, and order your tracking device at the same time.