Land Rover Trackers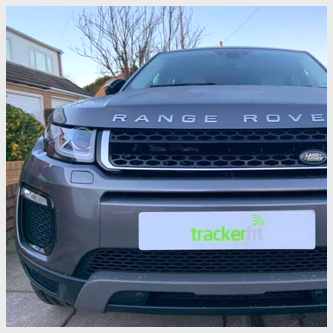 If you're looking to keep your Land Rover safe and secure in 2019, then a tracking system is the most valuable accessory for your vehicle. In the event that your car is stolen, installing a tracking system will ensure that you will be able to retrieve your Land Rover quickly before any permanent damage is done to it. The addition of this safety feature will also reduce your insurance premium and provide you with peace of mind knowing that one of your most valuable assets is protected in case of an emergency.
Each of our Land Rover trackers possesses its own individual features, so you can select the one that is best for your car. The Land Rover Trackstar, for example, is officially approved by Land Rover, while the Trackstar TM470 can be transferred to your next vehicle. Our Land Rover trackers also have different advanced security features. For example, the Trackstar S5 possesses an Advance Driver Recognition (ADR) system, while the Land Rover Trackstar Advance features Anti Key Cloning Immobilisation, for additional security.
Whatever your individual requirements may be, we have the Land Rover tracker for you.
People also asked:
Do Land Rovers have tracking devices fitted? An optional extra when buying a new vehicle, we can help you cut the costs of buying a tracker through the main dealer. We offer a range of insurance and Thatcham approved, category S5 and category S7, Land Rover approved trackers, from their preferred tracker brand Trackstar. Our engineers can install your tracker at home, workplace or even at the main dealership. Trackstar is the ONLY Jaguar, Land Rover, Range Rover and BMW Approved Stolen Vehicle Tracking and Recovery Product and is approved for installation throughout the UK Automotive Industry.
Can I track my Land Rover? A tracker and subscription is required to track your Land Rover. Our engineers covertly install your tracking device at home, workplace or even at the main dealership.
How much are car tracking devices? We have a range of Land Rover approved trackers from £199 which includes nationwide installation. Subscriptions available from only £168 per year. Once purchased, you will have access to the Trackstar Land Rover Tracker App which enables Vehicle Location, Geofencing and Journey Planner features.
What is the best tracking device? Dependant on the market value of your asset, your budget and the required features we have a range of tracking devices from only £189.00 Fully Fitted (inc VAT). With our top of the range trackers with VHF, GSM and GPS location tracking, Driver tags to identify unauthorised use of your vehicle, Protection from key theft, Motion sensors, Backup battery in the event of theft, GSM and GPS anti-jamming measures.
Does the Land Rover Defender have a tracking device? Gain peace of mind with a Land Rover approved, Police & Insurance endorsed, Thatcham S5 (formerly CAT 5) or S7 (formerly CAT 6) approved tracking device. Prices include nationwide installation.