Land Rover Trackers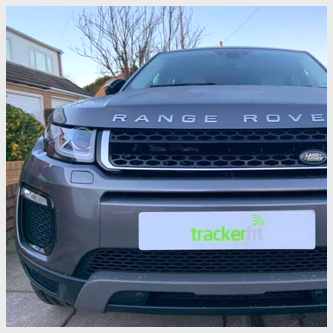 If you're looking to keep your Land Rover safe and secure in 2019, then a tracking system is the most valuable accessory for your vehicle. In the event that your car is stolen, installing a tracking system will ensure that you will be able to retrieve your Land Rover quickly before any permanent damage is done to it. The addition of this safety feature will also reduce your insurance premium and provide you with peace of mind knowing that one of your most valuable assets is protected in case of an emergency.
Each of our Land Rover trackers possesses its own individual features, so you can select the one that is best for your car. The Land Rover Trackstar, for example, is officially approved by Land Rover, while the Trackstar TM470 can be transferred to your next vehicle. Our Land Rover trackers also have different advanced security features. For example, the Trackstar S5 possesses an Advance Driver Recognition (ADR) system, while the Land Rover Trackstar Advance features Anti Key Cloning Immobilisation, for additional security.
Whatever your individual requirements may be, we have the Land Rover tracker for you.