BMW Trackers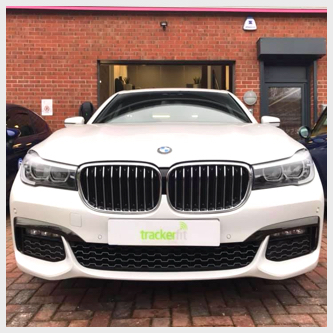 Today, BMW has incorporated more technology in their new models than ever before. Just like the 2018 X2 and X3 models, the 2019 BMW X4, X5, X6 and X7 can accommodate trackers that give you the freedom to access your car features and navigate from anywhere. As trackers utilise the latest advances in technology, car theft is set to be a thing of the past.
Enjoy peace of mind and security in the knowledge that your Trackstar Stolen Vehicle Tracking system is Thatcham Accredited and covers you against potential vehicle theft. Trackstar is the ONLY Jaguar, Land Rover, Range Rover and BMW Approved Stolen Vehicle Tracking and Recovery Product and is approved for installation throughout the UK Automotive Industry.
Prices include Free Nationwide Installation at Home or Workplace.
Insurance Approved
Motion Sensing
24 Hour Monitoring
Pan-European Cover as standard
Approved by Jaguar, BMW, Land Rover & Range Rover
Transferable to your next vehicle
Our BMW approved trackers provide leading edge GPS tracking and integrated Motion Sensor technology, 24 hour monitoring, and are fully transferable to a future vehicle.
Browse our range of BMW trackers today!