Car Trackers Sunderland

Looking for car trackers in Sunderland? Then look no further than Trackerfit. Life can be great in the city! However, vehicle theft is much more common in the city, so protect your vehicle in Sunderland with a top quality tracker.
Crime hotspot
Sunderland once had a bit of a reputation for being a vehicle crime hotspot.
It was known as the car-crime capital in the 90's, as police figures showed that over 30,000 vehicles were taken without consent.
Don't be a victim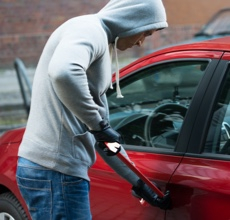 Unfortunately, there are still plenty of people that want to get their hands on a nice car that's not theirs. Getting a new vehicle is a big investment whether it's a car, van or motorbike. Protect your wheels with a reliable tracking device.
The RAC revealed 40% of motorists were more worried about having their vehicle broken into than being attacked or robbed in the street.
Keep tabs on your vehicle with our insurance approved trackers. They're easy to install and there's a tracker to suit every make and model. Plus, a tracking device will make your vehicle easy to locate and recover in the event of a theft.
Wherever, whenever
We know that people lead busy lives, which is why we are totally mobile. We'll come to you to install your car tracker, wherever you are.
Our engineers can even fit your tracker while you're at work. We make it easy – just the way we think it should be. We're the top place to go for car trackers Sunderland.
Quality counts
We stock all of the best brands to make sure that your car will be safe and secure with our top quality trackers.

There are plenty to choose from to suit your needs, as we have trackers from SmarTrack, Vodafone Automotive, ScorpionTrack, Tracker, Trafficmaster and British Tracking Systems.
If you need a stolen vehicle tracker and aren't sure which is the best for you, then please get in touch with our friendly team – we're always more than happy to help.