Car Trackers Staffordshire

In Staffordshire 1 in ten reported car crimes involves the theft of a car, luckily TrackerFit specialise in car trackers Staffordshire, which help keep vehicles protected.
Stoke-on-Trent, in the north of the county, is a hot spot for car theft with the ST6 postcode being the most targeted area! Whilst Burton-on-Trent is the worst town in Staffordshire for car theft.
The most targeted cars in Staffordshire:
Read more on Car Trackers Stoke.
Car thieves are going to extreme lengths to unlock and start vehicles without a scratch. A sophisticated car tracker from TrackerFit provides around the clock protection from thieves, with many of the car trackers we supply utilising a number of features to stop car thieves in their tracks.
Discover how car thieves use electronic devices to steal cars.
As a leading supplier of car trackers Staffordshire we stock a number of leading brands:

Sophisticated Car Trackers
The car trackers we supply use GPS, GSM and VHF tracking technology alongside 24 hour control centres to provide around the clock protection! Other key features include: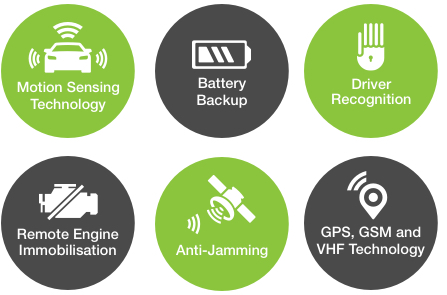 For the best protection compare our Cat 5 car trackers.
Thatcham Approved Installation Service in Staffordshire
We offer a FREE installation service across Staffordshire.
One of our Thatcham Approved engineers will install the car tracker you choose at a time and place that best suits you!
For more information on the best car trackers for your vehicle call TrackerFit on 0800 756 5100 and speak to one of our experts. We're your experts for car trackers Staffordshire.