Car Trackers Sheffield

TrackerFit has more than 25 years of experience in supplying and installing vehicle tracking solutions to add extra peace of mind for any owner. We are Thatcham approved, meaning that we are a recognised fitter for insurance purposes, and our services are available all over the UK. For all of our loyal customers in Sheffield, we cover every single postcode within the city - from the Don Valley to Stocksbridge and beyond, so for car trackers Sheffield you really are in the right place. The technology that we provide has already assisted in the recovery of more than £460m worth of vehicles, and our fitted solutions start at just £149 inclusive of VAT.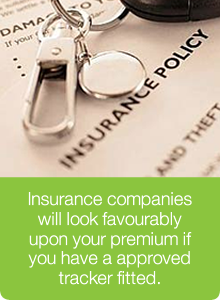 When making a significant investment in a new car, many people overlook the opportunity to get a vehicle tracker installed. In reality, the cost of installation is only a mere fraction of the cost of your new pride and joy, and it could prove to be the difference between getting reunited with the vehicle and never seeing it again. Many insurance companies will look favourably upon your premium if you inform them that you have had an approved tracker fitted, which makes car trackers an investment that could pay off within a short space of time.

The technology itself has become far more sophisticated in recent years, and it is relatively quick for location information to be passed to both yourself as the owner, and the Police. Our more sophisticated products make the use of Internet technology alongside the traditional GPS system, and this provides almost instant location updates when the two concepts are combined. You can take complete control of your car's location information, and this enables the authorities to track and recover your vehicle promptly - every extra minute counts when trying to recover a car or van.

Business owners can also use car trackers Sheffield to increase efficiency across their fleet of vehicles. If you need to monitor the activities of your team of drivers within the city and across the UK, a tracker will enable you to receive updates in real-time 24 hours a day, seven days a week. Our product range also includes trackers that are CAT 7 registered, and these even provide information underground using a unique VHF signal.
For more information about getting a vehicle tracker installed by Tracker Fit, you can get in touch through our website or by telephone on 0800 756 5100