Car Trackers Liverpool

For car trackers in Liverpool look no further than TrackerFit. We are Thatcham Approved Suppliers and Installers of car trackers in Liverpool, and throughout the UK.
Maybe you've recently bought a new car, and want peace of mind that if the worst was to happen and it got stolen, the chances are it would be safely recovered; or perhaps your insurance company have advised you to get a car tracker installed to lower your insurance premiums - whatever your reasons, for car trackers Liverpool, we're the ideal choice.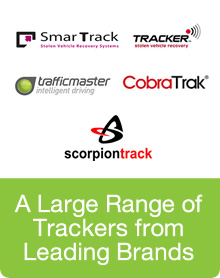 Large range of Car Trackers from Leading Brands...
Here at TrackerFit we supply a large range of tried and tested car trackers Liverpool from leading brands such as Teletrac Navman Trackstar (formerly Trafficmaster), Vodafone Automotive (formerly CobraTrak), SmarTrack, Tracker and British Tracking Systems.
These car trackers are used by thousands of customers nationwide and have also won numerous performance awards, so you can rest assured you'll get a reliable car tracker to protect your valuable investment.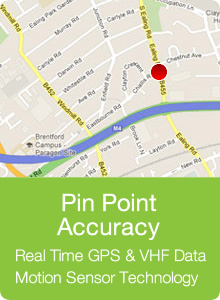 Unrivalled Service and Pinpoint Accuracy...
Our selection of car trackers use the latest in GPS, GSM and VHF technology - providing pinpoint accuracy and a level of service that's second to none.
Using the most advanced location technology and latest global positioning, mobile phone and motion sensing technology and installed discreetly in your vehicle our range of car trackers Liverpool is the ideal tool to help in the in recovery of your stolen vehicle.
Control Centres Manned 24 Hours a Day...
Rest assured that if your car gets stolen, it won't be missing for long. Our trackers work by recognising illegal movement of your car via it's motion sensing technology. Once you've confirmed the theft of your car, our Secure Control Centres will track your vehicle and work with police until it's safely recovered.
For car trackers Liverpool, you're definitely in the right place. Our control centres are manned 24 hours a day and all our trackers have battery backup - giving you complete peace of mind that your vehicle is secure and protected!
Free Advice from Our Professional Team...
Looking for car trackers Liverpool but not sure what tracker or features you need? Don't worry, that's where we come in. We have over 25 years experience supplying and installing car trackers in Liverpool, and throughout the UK and have thousands of installations under our belt, from motorhomes, to Range Rovers and Porches - whatever your vehicle and whatever features you require you'll find everything you need right here at TrackerFit. Call us now on 0800 756 5100

Call us now on 0800 096 3092