Car trackers are essential in modern-day vehicle security. We supply and install car trackers in Leeds and across the UK. Once you have purchased a car tracker from TrackerFit, one of our Thatcham approved installers will install it at a time and place of your convenience. Whether it's work, home or a local garage, we'll work around you.
Why you need a car tracker in Leeds
Leeds, like any city, is prone to crime. Vehicle crimes are one of the top 3 most reported crimes, including everything from broken windows to vehicle theft. In fact, vehicle crime was 53% higher in Leeds than the rest of West Yorkshire. That's why Leeds car owners should invest in a Thatcham approved car tracker.
A Thatcham approved car tracker provides the best chance of recovering a stolen vehicle. A 24-hour security centre will monitor your vehicle's location, using GPS or other tracking technology. This means that they can respond to theft immediately and contact the police so they can intercept the vehicle.
The most effective way to protect your vehicle

How trackers work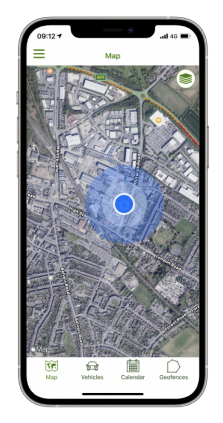 Do you need a Cat 7 or Cat 5 car tracker?
There are 2 categories of Thatcham-approved car trackers: Cat 7 and Cat 5. Generally, we'd recommend a Cat 5 car tracker in Leeds, due to higher levels of crime. You can see the difference between the two below:
| | | Cat 7 | Cat 5 |
| --- | --- | --- | --- |
| Tracking system | A Thatcham-approved car tracker must have a location tracking system, GPS, VHF or otherwise. | | |
| 24hr monitoring | A remote security centre will monitor your vehicle's location at all times, so they can instantly react to theft. | | |
| Motions detection | The system will still alert if the vehicle is towed or rolled. | | |
| Driver identification device | The system will immediately alert to theft and inform the police if the vehicle is started without the device. This protects you against sophisticated keyless car thefts. | | |
View CAT 5 trackers View CAT 7 trackers
Car tracker fitting in Leeds

We're the full package here at TrackerFit. We don't just sell you a car tracker and send you on your way; we'll install your car tracker for free. We have a team of Thatcham-approved installers in Leeds, ready to install your car tracker at a time and place that suits you.
Our Thatcham-approved installers have received official training to install a car tracker, without damaging the tracker or your car. They will choose a discreet location to hide your car tracker, whilst also ensuring that it can function from there. For example, some car trackers will need hardwiring to the car battery, whilst others will need the battery replaced periodically, so need to be accessible.
Once you've bought a car tracker, one of our installers will be in touch. We have installers across Leeds, so we can arrange a time and place that suits you. We can install it while you work, while you shop or while you play a game of golf - whatever's best for you! And if you're outside Leeds for work or leisure, we have installers across the UK.
Find your nearest installer Learn more
The best car trackers for Leeds
We have a great choice of car trackers available at TrackerFit, with something to suit every need and budget. Here are some of our top picks for a car tracker in Leeds:
Still not sure? Check out our reviews!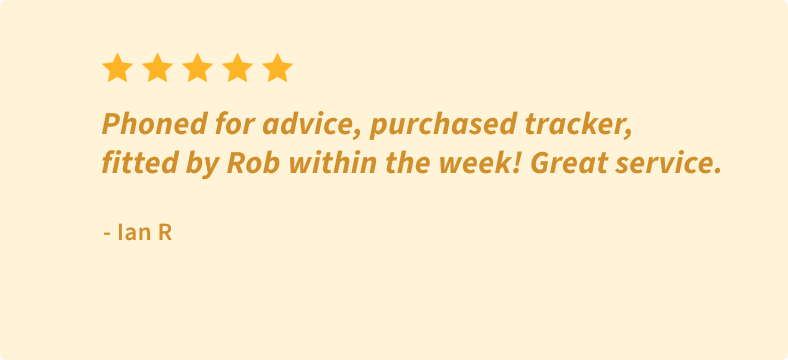 If you're struggling to find the right car tracker or just prefer to speak to a human, give us a call on 0800 756 5100. Our friendly team will be happy to help you find the perfect car tracker for your needs.