Car Trackers Bedfordshire

Car crime rates in Bedfordshire are one of the lowest in the country statistics suggest, but car owners in the county shouldn't let their guard down just yet!
Car thieves are sill at large in many of the county's towns including Dunstable and Luton, with LU1 being the worst district.
Luckily there's a simple, cost effective solution to keeping your most prized possession safe day and night, a sophisticated car tracker. Discreetly installed a car tracker provides around the clock protection and can help in the recovery of your vehicle should the unthinkable happen.
As a leading supplier of car trackers Bedfordshire TrackerFit supply and install car trackers from some of the industries leading brands:
Top 5 most stolen vehicles in Bedfordshire:
Like many you'd expect BMWs, Mercedes and other flash cars to be the most targeted wheels in Bedfordshire, but you'd be wrong, so wrong:
1. Vauxhall Corsa
2. Vauxhall Astra
3. Ford Fiesta
4. Audi A3
5. Volkswagon Golf
Surprised? We are!
Luckily, as a leading supplier of car trackers in Bedfordshire we install sophisticated trackers on all makes and models of vehicle from Vauxhall Corsas to Porsche 911s and everything else in between.
Providing around the clock protection the car trackers we supply are feature rich and utilise sophisticated technology including: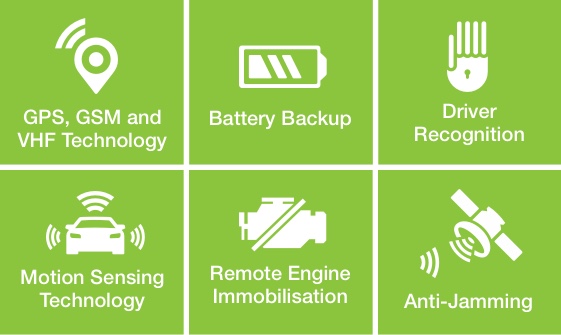 We estimate that in the UK the police have recovered £466,000,000 worth of vehicles because of car trackers." – the stats speak for themselves.
Thatcham Approved Installation On All Car Trackers in Bedfordshire!
With a team of Thatcham approved engineers we offer a FREE nationwide installation service at a time and place that best suits you in the Bedfordshire area!
Your car tracker will be made live and provide immediate around the clock protection.
So what next?
Call our tracking device experts for advice and book an installation slot for a time and location that best suits you on 0800 756 5100.