Porsche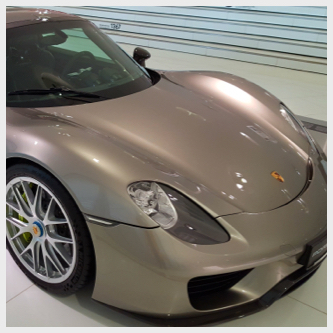 When you upgrade to a supercar like a Porsche, the last thing you want is for it to be vandalised or stolen. Protect it with a reliable tracker today.
Having a tracker installed in your Porsche gives you greater powers to protect your vehicle and recover it if it goes missing. With a tracker installed, you'll receive alerts to your account if your car is stolen, which you can access using a smartphone, laptop or tablet. You'll be able to confirm whether your Porsche has been stolen, and a round-the-clock Secure Control Centre will utilise GPS to locate it and work with the local authorities to help you recover it.
Whether you want to track your Porsche Cayenne, 911, 718 Cayman, Panamera or Macan, the trackers we use at TrackerFit can be installed with any model. Plus, they're approved by the main insurance companies, which could even net you a better car insurance deal.
Our customised service allows you to choose the location of your discreet tracker, and set alerts and features for tampering, geo-fencing breaches, key theft, as well as Automatic Driver Recognition. The tracker warranty will cover everything from fitting to parts, and your tracker guarantees tracking across Russia, Europe and South Africa. So whether you want to install a tracker in your own Porsche or a company car, speak to us today.
Don't play games with your Porsche's security, know where it is with an approved Porsche vehicle tracker from TrackerFit.